Your shopping cart contains products made of glass, please be aware that this is at your own risk.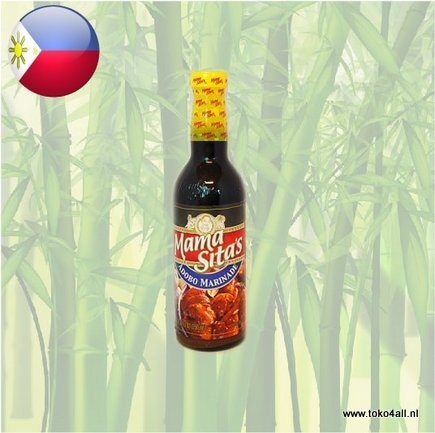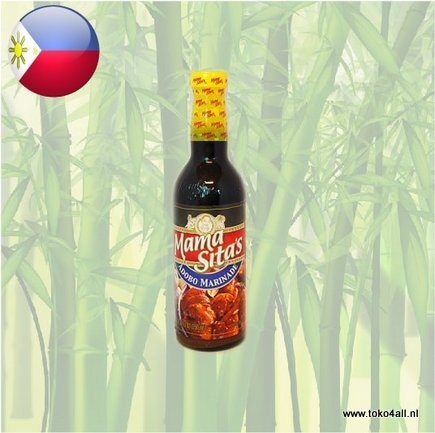 Adobo Marinade 350 ml
€2,75
Adobo marinade from Mama Sita is a marinade that brings variety to your kitchen, also try the other marinades from Mama Sita.
Out of stock
(Delivery timeframe:Please contact us)
Adobo Marinade
This marinade is composed according to traditional ingredients from the Filipino cuisine. It is ready to use and is easy to use.
Filipino Adobo
Adobo is a popular Filipino cuisine dish that can include meat, seafood, or marinated vegetables with vinegar, soy sauce, and garlic. This dish is also unofficially seen as the national dish of the Philippines. The name Adobo has been taken from Spanish, but the method of preparation is entirely Filipino. The use of vinegar in Filipino dishes dates from the past and was mainly done to extend the shelf life of the dishes. This was at the time that the Adobo was mainly made with pork and chicken. The soy sauce was later added to the original recipe by the influence of the Chinese traders who ensured that the salt was replaced. This dish was traditionally cooked in small pots of clay, also called the Palayok. The ingredients of the traditional Adobo can vary per region, since each region has its own variation on the original recipe.
Recipe
Necessities:
1/2 kilo of meat or chicken
83 ml Mama Sita's Adobo Marinade15 ml of oil
10 gr. Fresh garlic
Instructions:
Marinate 1/2 kilo cubes of meat in 83 ml marinade for 15 minutes.
Heat a tablespoon of oil in a frying pan and fry 10 gr. fresh garlic
Then fry the meat so that it is brown all around.
Then add the marinade again and cover the pan.
Let he meat and marinade cook slowly.
Stir occasionally until the sauce starts to thicken slightly.
Add some water to taste if necessary. Serve with rice
Ingredients:
Soy sauce (GMO-free) (Soybeans, coloring E150a, salt, water), cane vinegar, water, fresh garlic, cane sugar, onion powder, yeast extract, spices, flavor enhancers (E631, E627), and preservative E211.
Also known as: Adobo Marinade
Country of origin: Philippines
Brand: Mama Sita's
Code: 4804888804448
Content: 350 ml.
Your shopping cart contains products made of glass, please be aware that this is at your own risk.