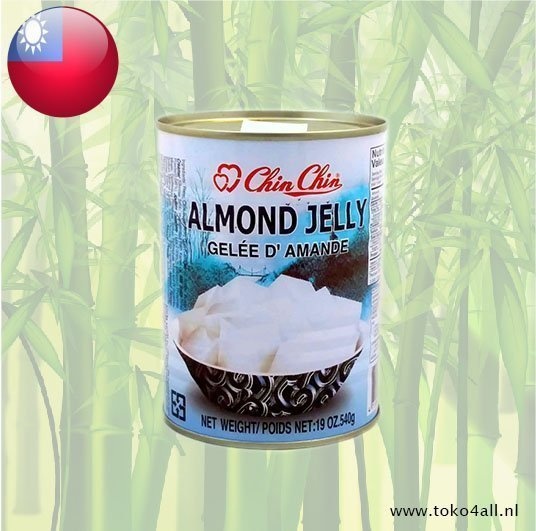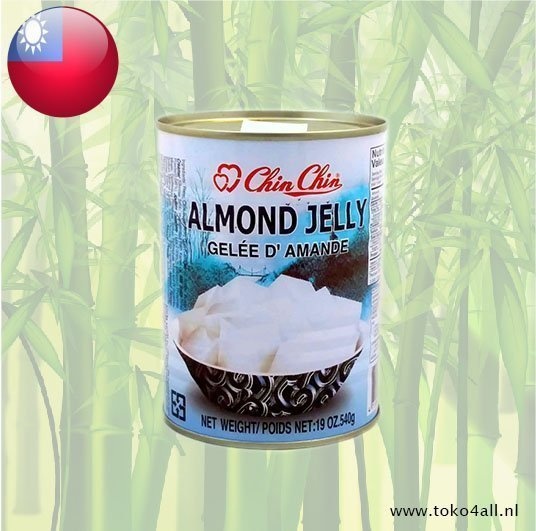 Almond Jelly 540 gr
€1,95
Almond jelly is a jelly also called Annin Tofu is made in Taiwan. Traditionally this is traditionally made from apricot kernel milk. Delicious as a dessert.
In stock (5)
(Delivery timeframe:1-3 days)
Almond Jelly
This jelly is also called almond tofu and is a softly learned dessert traditionally made from apricot kernel milk (which is often referred to as almond milk), agar and sugar. It is used as a dessert in Asian cuisine and is known there as the Eastern version of Blanc Manger. In the traditional recipe, the primary ingredients are almonds, soaked and ground with water. The almond milk is extracted, sweetened and heated with a gelling agent (usually agar). When cooled, the almond milk mixture solidifies to the consistency of a soft gelatin dessert. Although the agar-based recipe is vegetarian, there are many non-traditional recipes that are not. Most are based on dairy products and a small amount of flavored extract. Gelatin is also a common alternative to agar.
Ingredients:
Water, cane sugar, Al-YU gum (carrageenan, konjac powder), cream powder (glucose syrup, hydrogenated palm kernel oil, dry milk solids (whey powder), sodium caseinate (milk), tribasic potassium phosphate, dicalcium phosphate, sodium triphosphate, mono- and di-glycerides, sodium stearoyl lactate, silicon dioxide, beta-carotene, almond flavor, sucrose esters of fatty acids, almond powder, sodium metabisulfite, titanium dioxide, tetrasodium pyrophosphate.
Also know as: Amandel Gelei
Country of origin: Taiwan
Brand: Chin Chin Brand
Code: 4710487051568
Content: 540 gr (19 Oz)