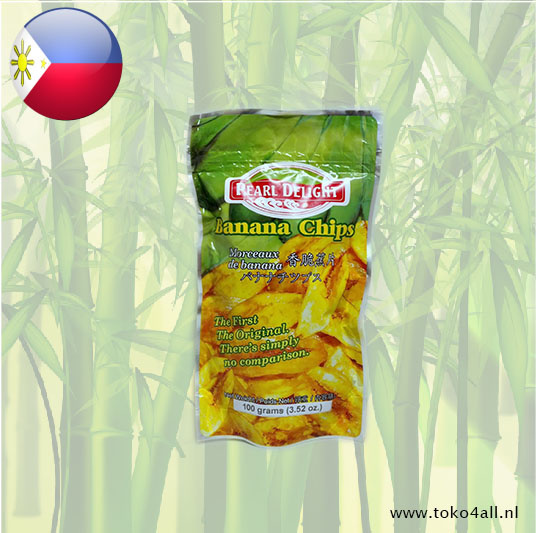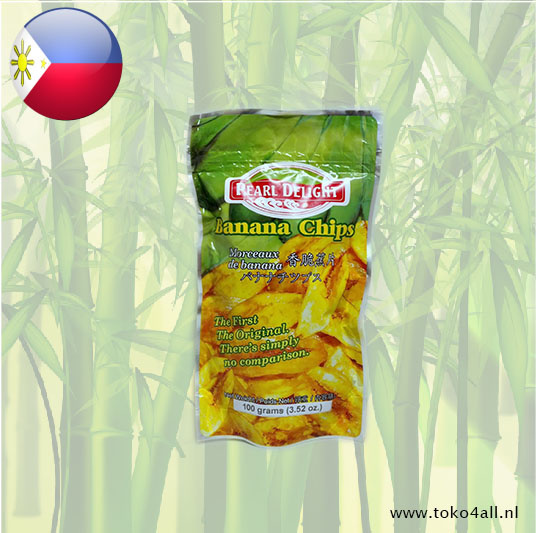 Banana Chips Sweet 100 gr
€2,50
Banana chips sweet from Pearl delight is a real treat for your tongue. Delicious thin slices of banana lightly sweetened. Deliciously crispy.
Out of stock
(Delivery timeframe:Please contact us)
Banana Chips Sweet
This banana chips is still a fairly unknown variant but what is this delicious! Delicious thin crispy slices of banana with a delicious, slightly sweet crispy caramel taste. Really delicious and definitely worth a try. These chips are made from carefully selected fresh green banana and contain no preservatives. These chips are packaged in a resealable bag, so they stay fresh longer.
Ingredients:
Banana, coconut oil, and refined sugar.
Also know as: Sweet banana Chips, Sweet Saba Chips, Morceaux de Banana
Country of origin: Philippines
Brand: Pearl Delight
Code: 4806520941610
Content: 100 gr (3.52 Oz)