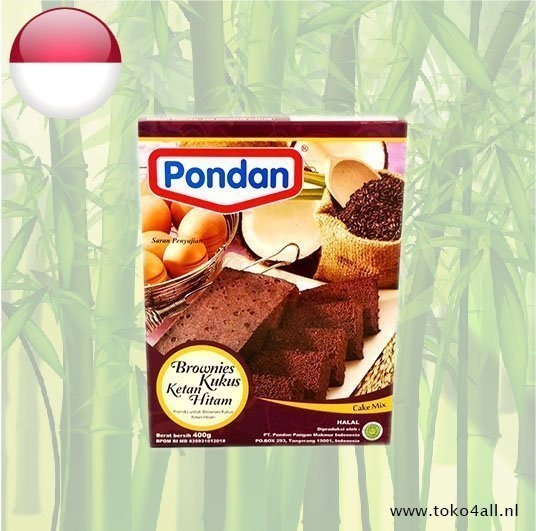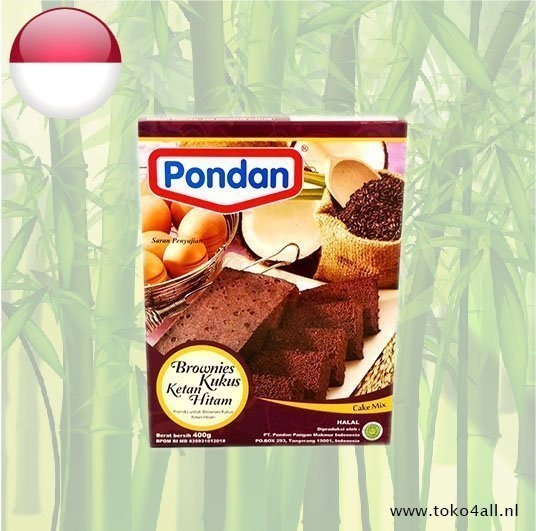 Brownies Kukus Ketan Hitam 400 gr
€3,45
Brownies Kukus Ketan Hitam is a steamed rice cake with black sticky rice. Try the many flavours of Pondan.
Out of stock
(Delivery timeframe:Please contact us)
Brownies Kukus Ketan Hitam
Brownies Kukus Ketan Hitam is a steamed cake with black sticky rice. It is a typical, delicious Indonesian traditional dessert.
How to prepare:
You will need:
4 eggs
100 ml Instant coconut milk
1 pack of Brownies Kukus Hitam
Instructions:
Bring steamer to boil
Beat eggs at high speed for 2 minutes until foamy
Add pondan sticky rice steam brownies cakemix and baking powder (found inside the box), then beat again at high speed for 6-7 minutes until batter is thick
Add instant coconut milk and mix well using a wooden spoon or spatula
Pour batter into a 18 x 18 x 7 cm magarine greased baking pan
Steam with high flame for about 25-30 minutes until done
Lift baking pan out of steamer then let it cool until sticky rice steamed brownies can be taken out from the pan. Ready to serve.
Ingredients:
Black glutinous rice flavor, sugar, milk powder, coconut milk powder, emulsifier (Mono- and diglycerides of fatty acids E470, Lactic acid E472b, Propylene glycol esters of fatty acids E477), baking powder (Raising Agent [sodium carbonate E500, sodium polyphosphate E452i]), salt, vanilla flavor.
Also known as: Brownies Kukus Ketan Hitam, premiks untuk
Country of origin: Indonesia
Brand: Pondan
Code: 8992786100383
Content: 400 gr.