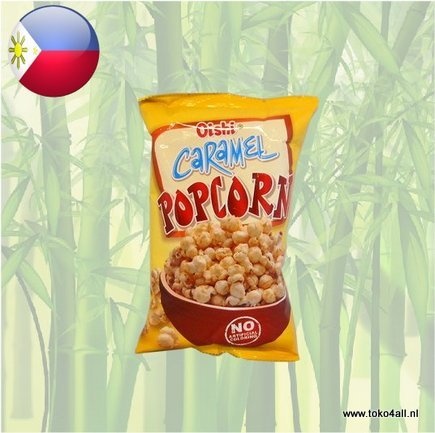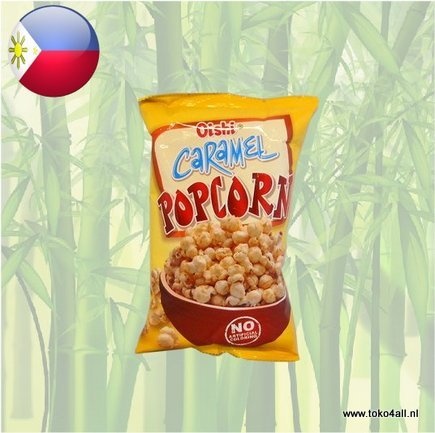 Caramel Popcorn 60 gr
€1,45
Caramel popcorn from oishi is a delicious variation on the usual sugared popcorn or salted popcorn.
Out of stock
(Delivery timeframe:Please contact us)
Caramel Popcorn
This popcorn is a delicious variation on the standard type of popcorn as we know it. This popcorn has a thin layer of caramel. Oishi is one of the major brands in the Philippines and has also marketed the delicious flavors Marty's vegetarian chicharon and ribbed salted with vinegar crackers, among others. Try a different kind of chips or popcorn and enjoy.
caramel
This is a sugar that is heated and turns brown when heated. The caramel has a pleasant taste if it is not heated for too long. If heated for too long, the sugar becomes bitter. Caramel is made by slowly heating the sugar in a pan with a thick bottom to 170 ° C. As the sugar melts and approaches this temperature, the molecules break down into different components. A brown color will develop, the caramel will boil slightly and it will also smell different. Once the sugar has melted completely and is light brown, you can pour it onto a greased surface.
Ingredients:
Sugar 42%, popcorn 35%, coconut oil, glucose syrup, butterfat, milk casein, salt, soy lecithin, caramel flavor 0.12%, raising agent E500ii, antioxidant E319, food color E155, antioxidant E319.
Also known as: Caramel Popcorn
Country of origin: Philippines
Brand: Oishi
Code: 4800194105972
Content: 60 gr.