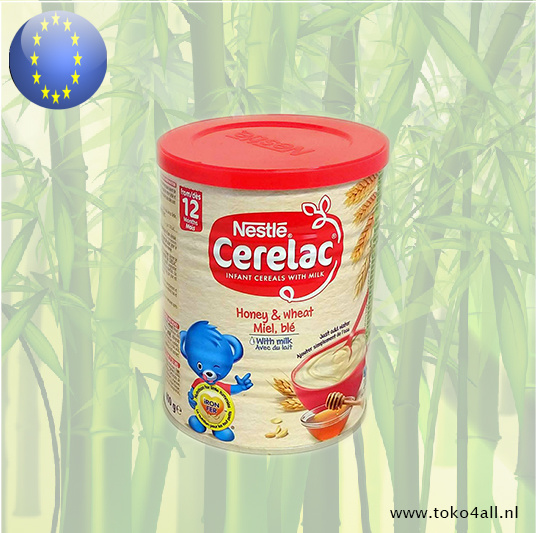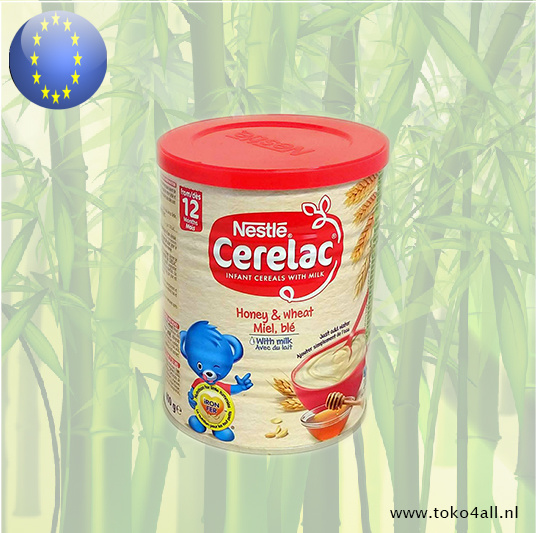 Cerelac instant honey and cereal 400 gr
€5,75
Cerelac instant honey and cereal is an instant milk drink that is suitable for infants from 12 months
In stock (2)
(Delivery timeframe:1-3 days)
Cerelac instant honey and cereal
Cerelac from Nestle is a very famous instant milk drink that is drunk by many children. With a delicious combination of milk, honey and cereals. This milk is usually used for infants who are fed with the spoon.
How to prepare:
Wash your hands before preparing baby food. Make sure all kitchen utensils are clean
Boil tap water. Let cool.
Measure 75 ml of lukewarm water and
Mix with 25 gr Cerelac
Stir until the breakfast cereals are smooth, check the temperature and serve immediately.
The amount of cerelac fed can vary depending on your baby's appetite. Just as your baby will have their appetite, and portions can be gradually increased to a suggested 50 g serving per day.
Do not save unfinished portions
Close the tin well and store in a cool, dry place. Use within 4 weeks of opening.
Ingredients:
Cereals (wheat flour, hydrolyzed wheat flour), skimmed milk powder, whole milk powder, vegetable oils (rapeseed, sunflower), honey, whey powder (milk), minerals (calcium carbonate, iron fumarate, zinc sulfate, potassium iodide), vitamins (vitamin C, niacin, vitamin E, thiamine (B1), pantothenic acid, vitamin A, vitamin B6, vitamin K, folate, biotin, vitamin D), flavoring (vanillin), antioxidants (tocopherol-rich extract, ascorbyl palmitate), culture (Bifidobacterium lactis).
Also know as: wheat, miel & blé, Cerelac instant honey and cereal
Country of origin: Europe
Brand: Nestlé
Code: 7616100756865
Content: 400 gr