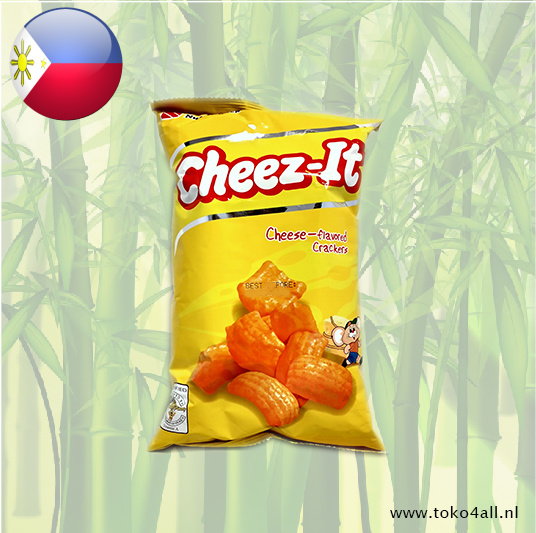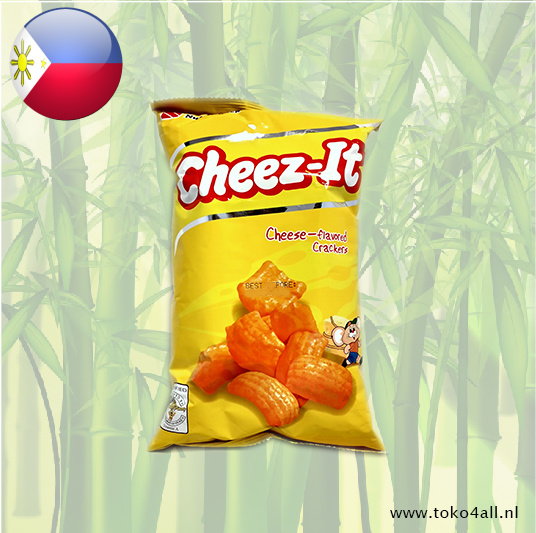 Cheez It Cheezy crackers 60 gr
€1,25
Cheez It cheezy crackers is een heerlijke snack met een lekkere kaas smaak. Knapperige kussentjes die je zullen watertanden.
In stock (42)
(Delivery timeframe:1-3 days)
Cheez-It Cheezy crackers
Cheez-It is a delicious snack with a delicious cheese taste. The crackers are in the form of air cushions and have a light coating of cheese powder. Delicious and crispy. Also try the Cheez-It cheese with ham or the Moby Caramel crunchy and Moby Chocolate, Pee Wee, tempura crackers.
Ingredients:
Wheat flour, Cassava starch, coconut oil, cheese flavorings (cheese powder, milk, anti-caking agent E170, preservative E251, colors E160a, E160b, hydrolyzed vegetable proteins from wheat and soy), sugar, iodized salt, flavor enhancers E621, colors E102, E110, Vitamin A acetate.
Also know as: Cheez-It Cheezy crackers, cheese
Country of origin: Philippines
Brand: Nutri-Snack
Code: 4800523220086
Content: 60 gr