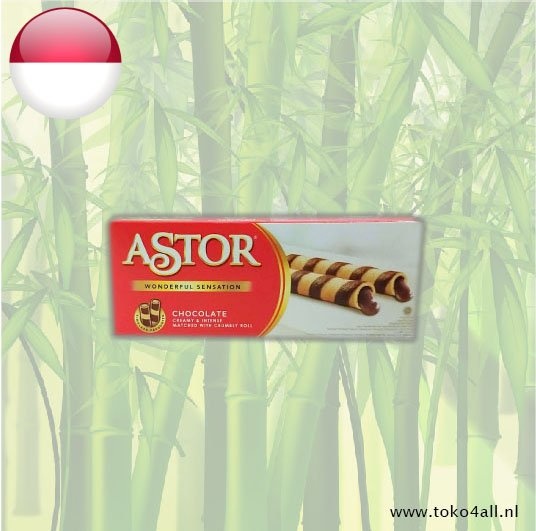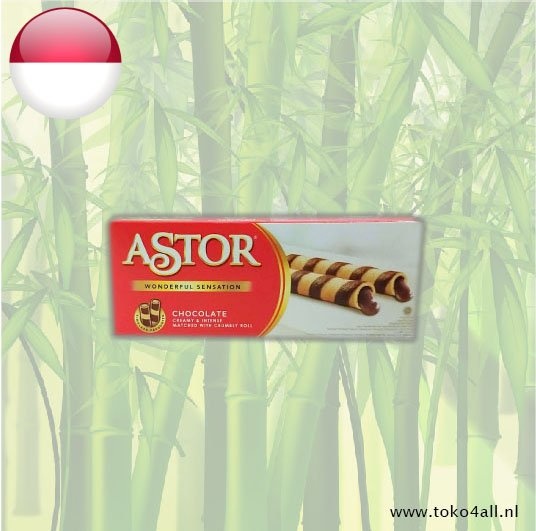 Chocolate Waffle rolls 150 gr
€2,10
Chocolate Waffle rolls from astor are delicious crispy rolls with a light filling. Nice to eat, but also nice with a dessert.
Out of stock
(Delivery timeframe:Please contact us)
Chocolate Waffle rolls
These waffle rolls are extremely popular and delicious as a snack. The rolls have cream on the inside with the taste of chocolate. You can compare these roles with oublie roles. Nice to present with a cake or with your ice cream dessert. Success is guaranteed because of its striking colors. Also available in various flavors of the brand Stik-O such as the Ube, buco-pandan, mocha, chocolate and strawberries.
Ingredients:
Sugar, wheat flour, vegetable oil (coconut and palm oil (contains antioxidant E320)), milk powder (cow), cocoa powder, tapioca flour, cashew nut, maltodextrin, soy lecithin E322, caramel color E150d, salt, synthetic flavor, raising agent (sodium bicarbonate E500).
Also know as: Chocolade Wafel rollen
Country of origin: Indonesia
Brand: Astor
Code: 8886001026025
Content: 150 gr (5.29 Oz)