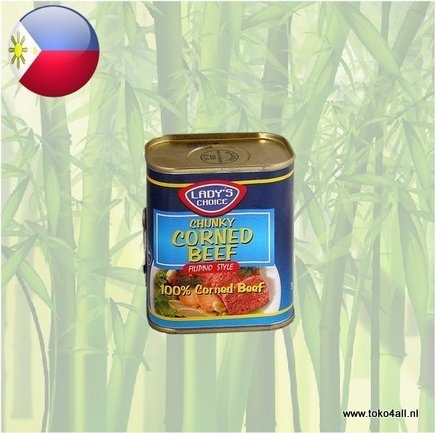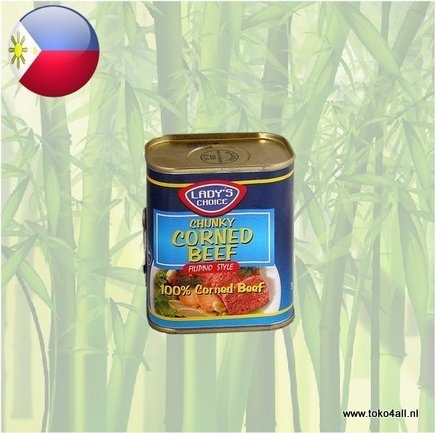 Chunky Corned Beef 340 gr
€6,50
Chunky Corned Beef from Lady's Choice, a deliciously chunky corned beef from 100% beef.
Out of stock
(Delivery timeframe:Please contact us)
Chunky Corned Beef
Corned beef is cooked and canned beef. Because of the addition of salt, the beef can be kept for a very long time. The name Corned actually means hard small grain. The chunky reference in the name of this product already indicates that the product has a coarse structure. Almost all corned beef that is available in the Netherlands is finally from Brazil. The can is easy to open as there is an opener on the side that allows you to turn the block so open. It is delicious to stir-fry with zucchini or omelet, but more variations can certainly be found on the internet.
Ingredients:
Beef, salt, sugar, preservative (sodium nitrate)
Also known as: Chunky Corned Beef
Country of origin: Philippines
Brand: Lady's Choice
Code: 5029788163788
Content: 340 gr.