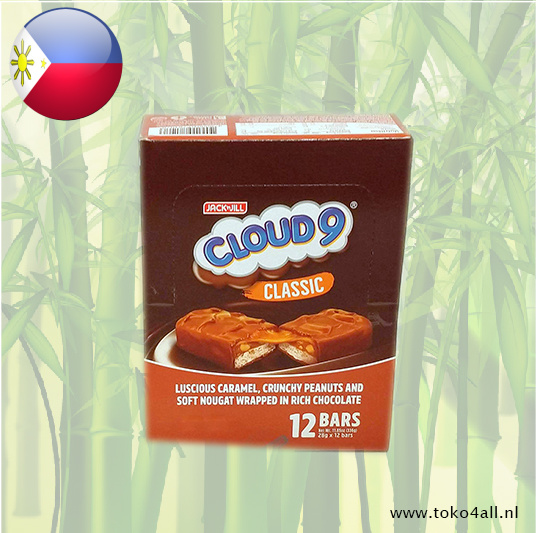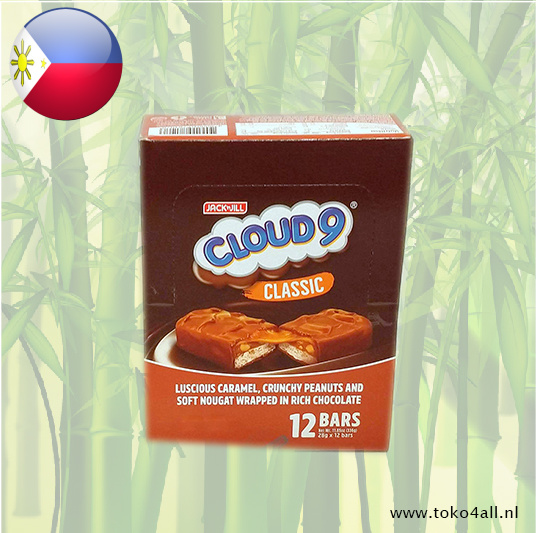 Cloud 9 Classic chocolate bar 12 x 28 gr
€5,95
Cloud 9 from Jack N Jill is a chocolate bar with a combination of peanuts, caramel, nouga and delicious chocolate.
Out of stock
(Delivery timeframe:Please contact us)
Cloud 9 Classic chocolate bar
With cloud 9 classic you feel completely in the clouds again, a delicious bar that tastes like peanuts, chocolate, nouga and caramel. Packed in a box of 12 bars of approximately 28 gr. A real treat for everyone, great to give as a gift, but also just as good to get.
Ingredients:
Glucose, sugar, hydrogenated fat (vegetable (palm), animal (fish oil)), peanuts, skimmed milk powder, cocoa powder, whey powder, thickener E420, iodized salt, soy lecithin, milk or soy protein, emulsifier E476, egg albumin, artificial flavors, preservative E202, antioxidants E330, E473, E321, E320, E310.
Also known as: Cloud 9 Classic krokante pinda chocolade reep
Country of origin: Philippines
Brand: Jack N Jill
Code: 4800010781076
Content: 12 x 28 gr