Your shopping cart contains products made of glass, please be aware that this is at your own risk.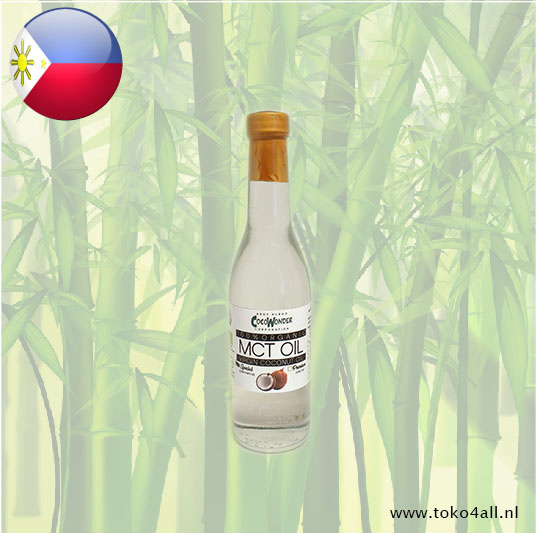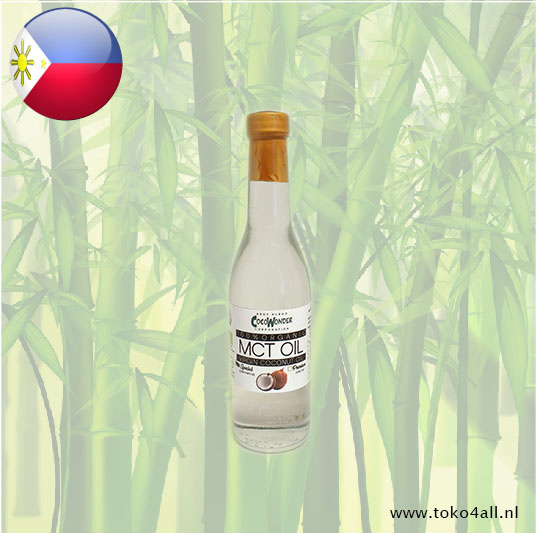 Coconut Oil Mct C8 C10 C12 375 ml
€14,95
Coconut Oil with the MCT C8, C10 and C12 are triglycerides found in coconut as well as palm oil, butter and milk from mammals
Out of stock
(Delivery timeframe:Please contact us)
Coconut Oil MCT C8 C10 C12
This coconut oil is an oil that does not solidify. The oil contains the triglycerides also called MCTs C8 and C10 and C12. Each MCT has its own contribution to your body and is seen as a nutritional aid. MCTs are certain fat classes that can be quickly converted in your body for various purposes.
MCT C8: Energy booster
This MCT is also called caprylic acid and can be found in coconut oil, palm oil, butter and mammal milk. Due to its structure, it is easily broken down and is a perfect energy booster. The C8 is also a powerful antibacterial agent and has a positive effect on the intestines. The C8 suppresses a protein that can cause inflammation of the intestines. This can also contribute to a smoother digestion or the recovery of a sensitive intestine.
MCT C10: Anti-fungal
This C10 is also called capric acid and can be found, among other things, coconut oil, palm kernel oil, goat's milk and animal fats such as tallow. The MCT C10 is known to kill fungi and yeast (candida). It has a positive effect on immunity.
MCT C12: Antimicrobial
The MCT C12 is also called Lauric Acid and makes up about 48% of the fat in the coconut oil. In addition to coconut oil, it is also found in milk and palm oil. Of the 3 MCTs, the C12 has the most powerful antibacterial effect. The C12 is converted by the body into monolaurin which is known to be powerful against pathogens such as measles, herpes simples, staph, and E. Coli and even kill them. In addition, studies in 2009 show that it helps treat acne because of its strong antimicrobial properties. The C12 has a high smoking point and is partly responsible for the fact that coconut oil is good for baking and frying.
Ingredients:
100% Virgin Coconut Oil.
Also known as: MCT olie Virgin Coconut Oil C8 & C10 & C12
Country of origin: Philippines
Brand: Coco Wonder
Code:480263925386C8C10C12
Content: 375 ml
Your shopping cart contains products made of glass, please be aware that this is at your own risk.