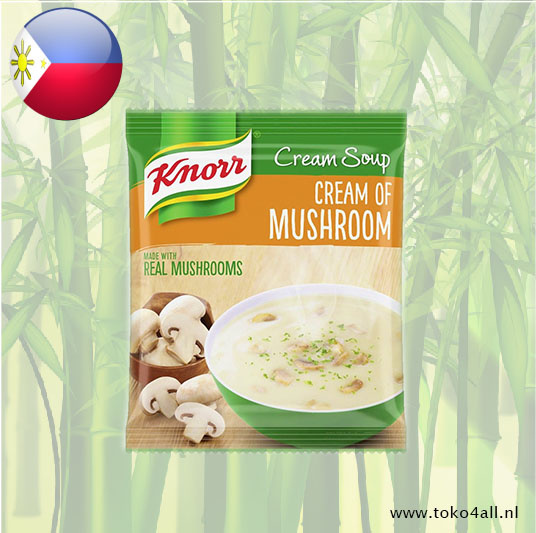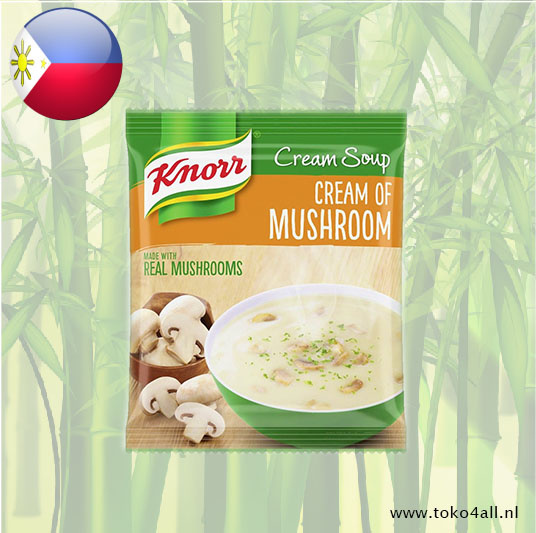 Cream of mushroom soup 68 gr
€2,40
Knorr mushroom cream soup is a delicious thick soup that is perfect as a starter or as a soup for in between. Try it now.
In stock (14)
(Delivery timeframe:1-3 days)
Cream of mushroom soup
The knorr brand needs no further explanation. One of the best known brands and sold all over the world. This soup is a delicious cream soup with the taste of mushrooms, made with natural ingredients. Enjoy the homely taste of the creamy mushroom soup with every spoonful of real Knorr soup prepared according to the recipe
5 reasons to eat soup every now and then:
Delicious and flavorful
Source of real vegetables
Promotes appetite
Calming, relaxing and warming
Homely good
Preparation method:
Put the contents of this bag in a pan with 1 ltr of water.
Mix well
Bring the soup to a boil
Let the soup simmer on a lower heat for about 5 minutes, stirring now and then
Ready to serve
Ingredients:
Wheat flour, iodized salt, skimmed milk, cornstarch, flavor enhancer E621, palm oil, sugar, mushroom flavors, spices, soy sauce, thickener E410, coloring E100ii.
Also known as: Champignon Room Soep
Country of origin: Philippines
Brand: Knorr
Code: 4808680221250
Content: 60 gr (2.12 Oz)