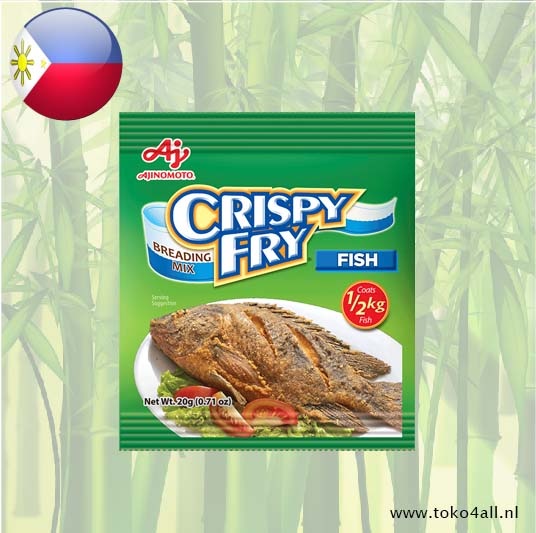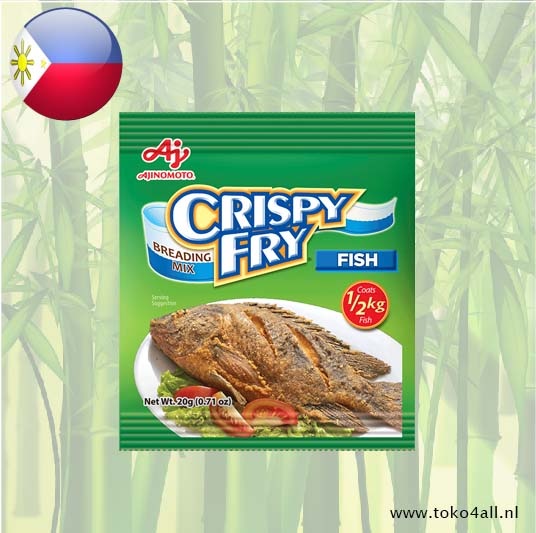 Crispy Fry Fish Breading Mix 20 gr
€0,60
Crispy Fry Fish Breading Mix is a ready-made spice mix to bake your fish even tastier and crispier. Easy to use and delicious in taste
In stock (51)
(Delivery timeframe:1-3 days)
Crispy Fry Fish Breading Mix
Crispy fry mix is available in 3 other flavours. For some time now we have had the Original, garlic and Spicy variant in our range with great success. Now there is also a special version that is intended for fish. Made from the right balance of flour and starch perfectly blended with seasonings to provide crispy and delicious fried dishes. The Fish breading mix is a variant that is specially made to make your fried fish tastier and crispier, while frying fish causes fewer problems.
Supplies:
1 sachet of Crispy Fry Fish Breading mix
1/2 kilo of fishFrying oil
Preparation method:
If necessary, rinse the fish and let it drain
Put the fish in a large bowl (preferably with a lid) and add the powder
Mix the fish with the mix or put the lid on and shake the chicken so that it mixes with the mix
Fry in hot oil at 175 °C
Drain on kitchen paper and enjoy!
Ingredients:
Starch, iodized salt, flavor enhancer (monosodium glutamate, disodium inosinate, and guanylate), wheat flour, breadcrumbs, spices (garlic, onion, pepper), natural and artificial flavors.
Also known as: Crispy Fry Fish Breading Mix
Country of origin: Philippines
Brand: Ajinomoto
Code: 4801958398005
Content: 20 gr