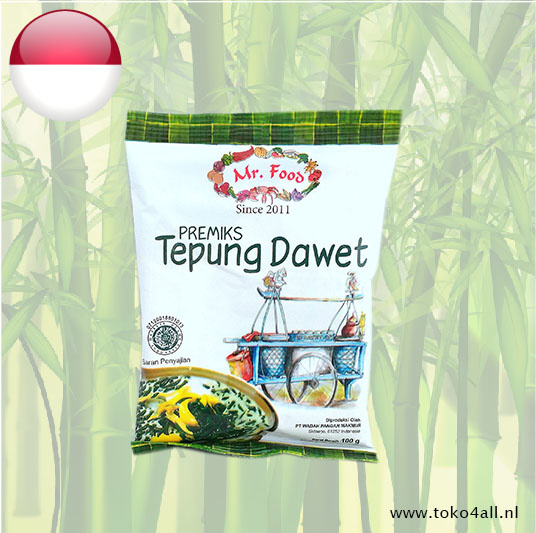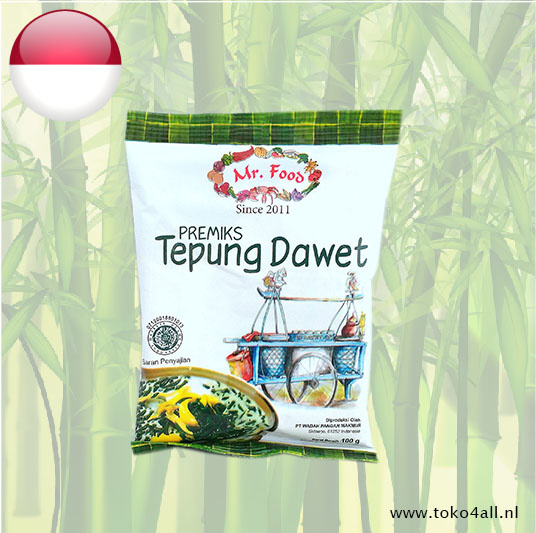 Dawet flour Cendol Pandan flavor Premix 100 gr
€1,40
Dawet flour Cendol Pandan flavor Premix is a ready-made powder mix to make tjendol or cendol in an easy way. Delicious as a dessert or summer drink
In stock (48)
(Delivery timeframe:1-3 days)
Dawet flour Cendol Pandan flavor Premix
Cendol also known as tjendol are green slippery tapioca strings that are used in a delicious dessert in combination with coconut milk and gula djawa sugar. The mix is easy to make and thus forms the basis for this tropical drink. For this product, we recommend to use a Tjendol strainer that you can order from us. 1 pack is enough for 8 glasses
Preparation method:
Mix the contents of this bag with 600 ml of water and mix well
Cook the mixture over low heat until it becomes a firm porridge.
Fill a bowl with ice water
Pour the porridge into a tjendol sieve and spread the drops through the sieve into the cold water.
Let the drops drain
They are now ready for use
Ingredients:
Arrowroot flour, Tapioca flour, Mung bean flour, Pandan flavor, Colorants (E133, E102).
Also known as: Sruut Tepung Dawet Cendol Hijau Pandan
Country of origin: Indonesia
Brand: Sruut
Code: 8994978029212
Content: 100 gr