This is a frozen product and can only be picked up or shipped within the NETHERLANDS via DHL Express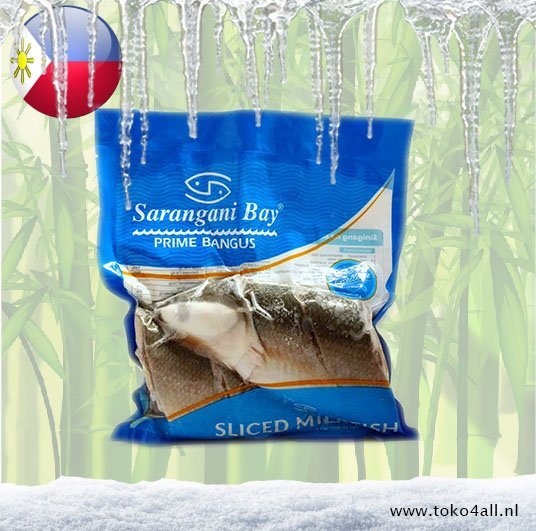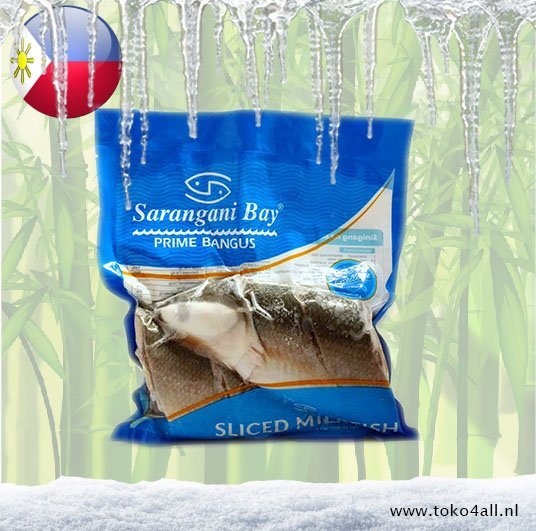 Descaled Gutted Gilled Sliced Milkfish 600 - 700 gram
€9,95
Descaled Gutted Gilled Sliced Milkfish from Sarangani is a fish that's already gutted, gilled and cut into traditional serving slices for a true Filipino favourite: Sinigang and Paksiw.
CHOOSE DHL EXPRESS AS SHIPPING METHOD!
Out of stock
(Delivery timeframe:Please contact us)
Descaled Gutted Gilled Sliced Milkfish
The bandang also called the Chanos chanos or bangus (Philippines), is a ray-finned fish from the family of bands, order of sandfish. This species is the only species in the Chanos genus. This fish has a streamlined silver body with a large deeply forked tail fin. It can reach a length of 180 centimeters and a weight of up to 14 kg. The highest registered age is 15 years. The tires are used in both fresh and salt water. The species was also observed in brackish water. The species occurs in tropical waters in the Greater and Indian Ocean and in the Red Sea at a depth of 0 to 30 meters. The tires are of great commercial importance for fisheries. The larvae are massively fished and raised in ponds for the market in Southeast Asia and Oceania.
Ingredients:
Milkfish.


Also known by: Gesneden schoongemaakte Milkfish
Land van herkomst: Philippines
Brand: Sarangani Bay
Code: 4804888286398
Content: ca 600 - 700 gr
This is a frozen product and can only be picked up or shipped within the NETHERLANDS via DHL Express