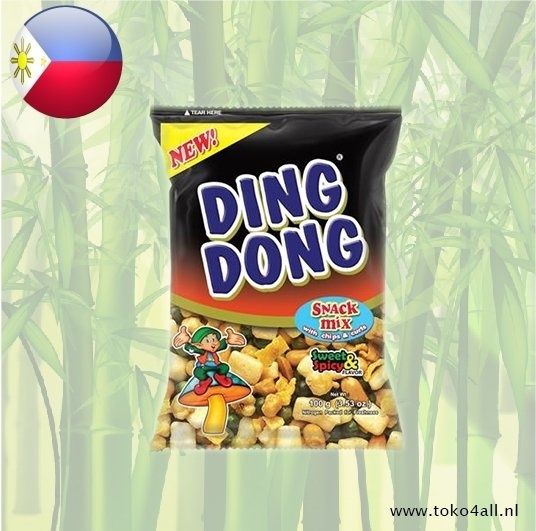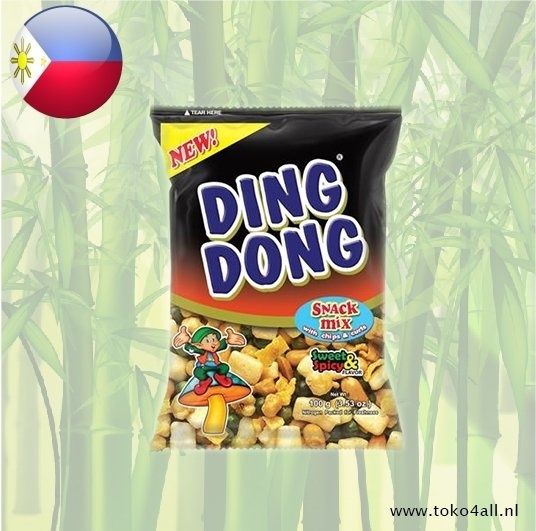 Ding Dong Snack Mix Sweet and Spicy 100 gr
€1,30
Ding Dong Snack Mix Sweet and Spicy are mixed spicy nuts consisting of, among other things, fried garlic, peas and peanuts. Delicious as a snack!
Out of stock
(Delivery timeframe:Please contact us)
Ding Dong Snack Mix Sweet and Spicy
These mixed nuts are a wonderfully spicy addition to the well-known cocktail nut. These nuts consist of crispy fried garlic, green peas, broad beans, peanuts and small crackers. A taste like you've probably never tasted before. Ding Dong mixed nuts comes in different flavors. In addition to the snack mix, we also have the natural and spicy varieties.
Ingredients:
Corn kernels, green peas, peanuts, wheat flour, vegetable oil, (combination of palm, corn and coconut oil), cane sugar, hydrolyzed soy protein, iodized salt (salt anti-caking agent E535, garlic powder, red peppers, colors E 102, E133, flavor enhancers E621, antioxidant E319
Also know as: Ding Dong Snack Mix with chips & Curls Sweet & Spicy flavor
Country of origin: Philippines
Brand: JBC Food Corp.
Code: 4800092332630
Content: 100 gr (3.53 Oz)