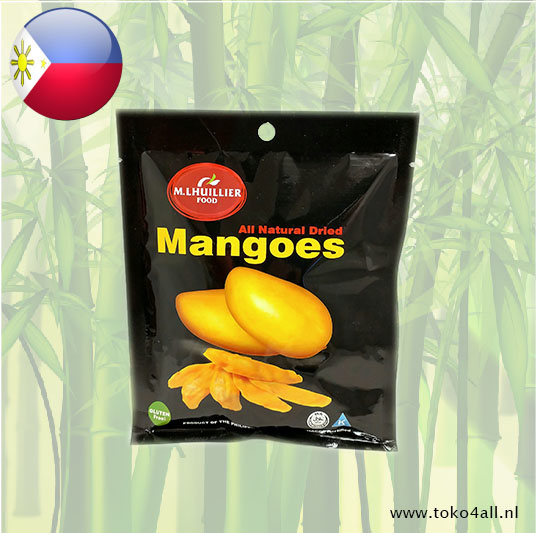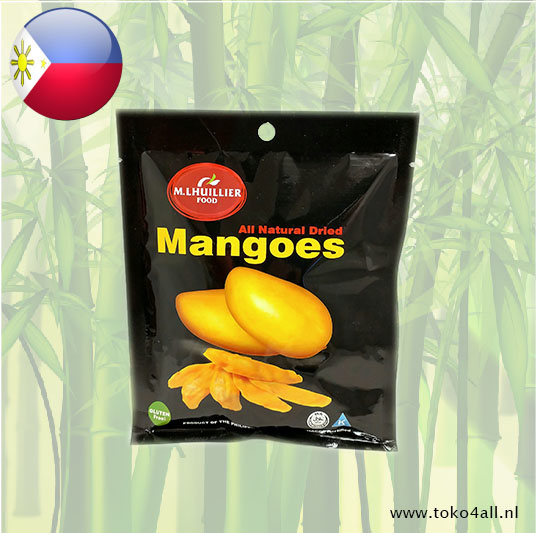 Dried Mango Gluten Free 80 gr
€3,50
Dried Mango Gluten Free from M.L. Huillier Food is made from the best quality mangoes in the world, dried and without sulfites.
In stock (21)
(Delivery timeframe:1-3 days)
Dried Mango Gluten Free
M.L. Huillier Food brings you, from our families in the Philippines, the best-dried fruits in the world!.M.L. Huillier Food uses dried fruits that are 100% native to the 7,107 islands. Their own preparation process and their unparalleled commitment guarantee quality in every packaging. Enjoy it!
The Filipino mango
A Philippine mango is smaller than you are probably used to. In addition, it is yellow in color and slightly oval in shape. Best of all, the Philippine mango is the sweetest in the world. So very tasty! Filipinos eat mango both green and ripe (yellow). If you like a more sour taste, eat it when it's still a little green. For the sweet lover, the yellow, ripe mango is delicious. The process begins by selecting quality mango fruit from all over the many thousands of islands in the Philippines. Each mango fruit is carefully handpicked & cut from the trees before being transported with the utmost care to our facilities without damage. The fruit is then dried using a unique method. This mango is 100% sugar-free, just a natural mango, preservative free that will make your mouth water.
Ingredients:
Dried Mango
Also known as: Gedroogde Mango gluten vrij
Country of origin: Philippines
Brand: M.L. Huillier Food
Code: 4806524460070
Content: 80 gr