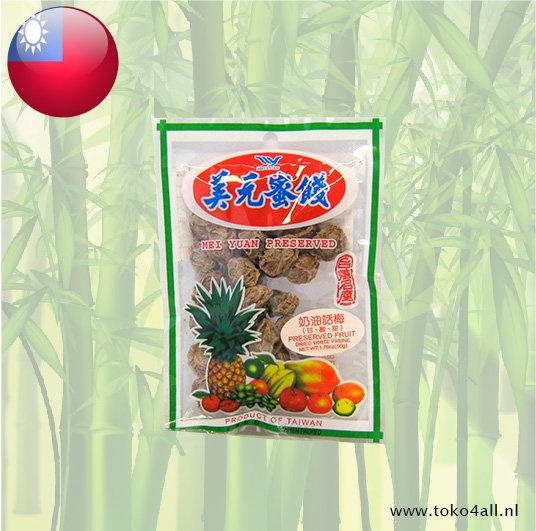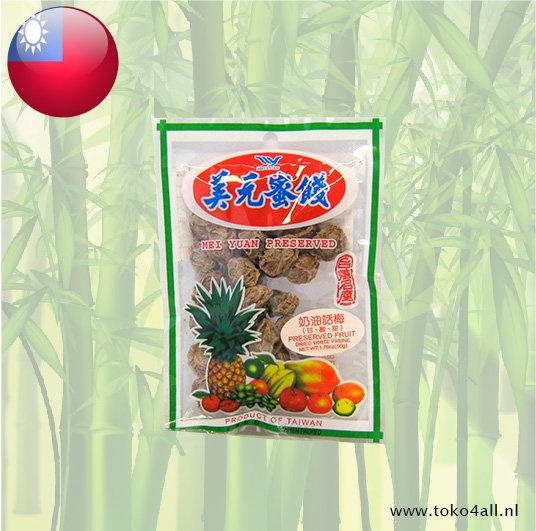 Dried White Prune 50 gr
€2,50
Dried white plums are sugared plums that are deliciously preserved. Try them quickly and enjoy!
Out of stock
(Delivery timeframe:Please contact us)
Dried White Prune
These plums are dried and get a special taste by preserving sugar in combination with salt and liquorice, among others. These plums reminiscent of the sweetened plums as we know them are eaten as a snack in Asia. These plums from Mei Yuan are packed in an easy-to-open bag with a resealable strip. Order and enjoy the delicious prunes. We also have the red variant in the range of the same brand. Also try the other dried fruits such as the Mango and the Pineapple.
Ingredients:
Plums, salt, sugar, additives: licorice, sodium saccharin.
Also known as: Gedroogde witte pruimen, kakastone
Country of origin: Taiwan
Brand: Mei Yuan
Code: 4710372606044
Content: 50 gr (1.76 Oz)