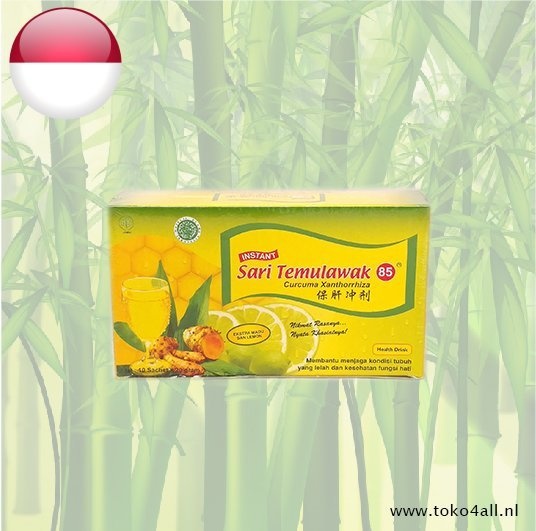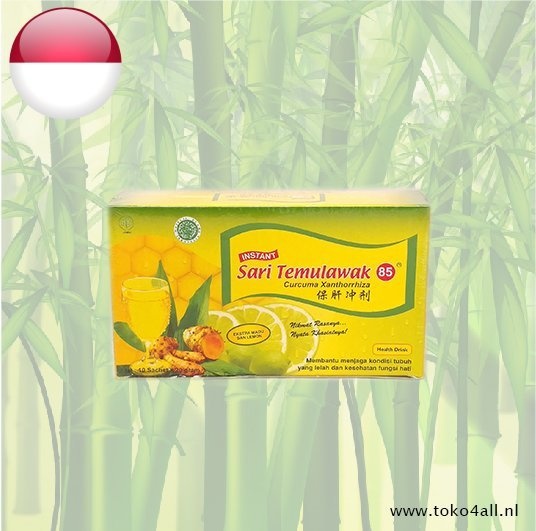 Ekstra Madu Dan Lemon 200 gr
€3,25
Extra Madu Dan Lemon from Sari Temulawak is a fresh instant drink that is more than just tasty but also good for your health.
In stock (6)
(Delivery timeframe:1-3 days)
Ekstra Madu Dan Lemon
Ekstra Madu Dan Lemon sari temulawak 85 is a natural extract drink that is very daily and very refreshing. This drink is good for those who are often exhausted from overactivity. Fatigue can cause liver function disorders that can affect other organs. The symptoms of liver function disorders often cause fatigue, loss of appetite and inflammation of the stomach. Sari Temulawak 85 helps maintain healthy liver function and reduce toxins. Therefore, it is recommended to consume Sari Temulawak 85 daily.
Preparation :
Dissolve 1 packet in a glass of 200 ml of cold or warm water
Ingredients:
Curcuma Xanthorrhiza 60%, Honey 10%, Lemon 15%, Cane sugar 15%.
Also known as: Instant Sari Temulawak 85 Curcuma Xanthorrhiza
Country of origin: Indonesia
Brand: Sari Temulawak
Code: 0811108858505
Content: 10 x 20 gr.