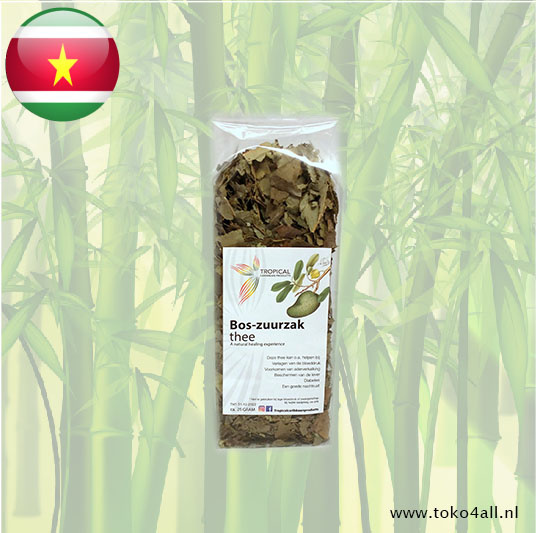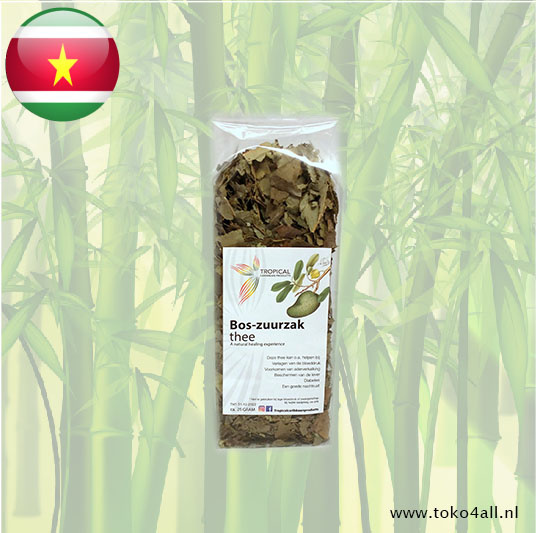 Forest Guyabano tea 20 gr
€4,60
Forest Guyabano tea from Tropical Caribbean products is a delicious soursop tea of the purest kind.
Out of stock
(Delivery timeframe:Please contact us)
Forest Guyabano tea
This tea can help with, among other things
Lowering blood pressure
Preventing arteriosclerosis
Protect the liver
Diabetes
A good night's rest
Guyabano
Guyabano is a fruit with many names, each country seems to have its own name. What is generally the same is the positive sounds about this fruit. The soursop or Guanabana as he is also called is a pear-like fruit that is slightly curved. The fruits can grow to about 20 x 35 cm. The outside is dark green and has curved spines. The flesh is snow-white and when it is fully ripe it has a very soft structure. The taste is fresh sweet acid. If the fresh fruit is exposed to the air, it will discolor rather quickly, just like a banana. The flesh contains various seeds that can be about 1 x 2 cm. The fruit is a family of Cherimoya, known in the Netherlands.
Medicinal use
The Guyabano fruit is known for its positive medical effects. For example, the leaves would have a positive influence on high blood pressure, and the flesh and juice could have a positive effect in the fight against cancer cells. The latter, however, has never been fully medically proven, but the stories that circulate on the internet all seem to show an agreement.
Ingredients:
Dried Soursop Leaves
Also known as: Guyabano, zuurzak, soursop, guyabana.
Country of origin: Suriname
Brand: Tropical Caribbean Products
Code: boszuurzakthee
Content: 20 gr