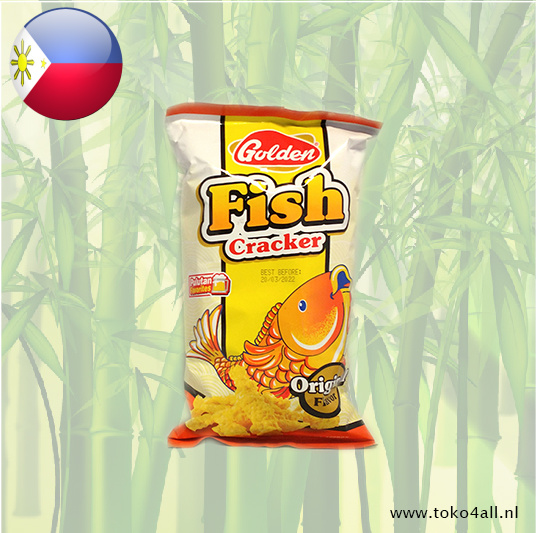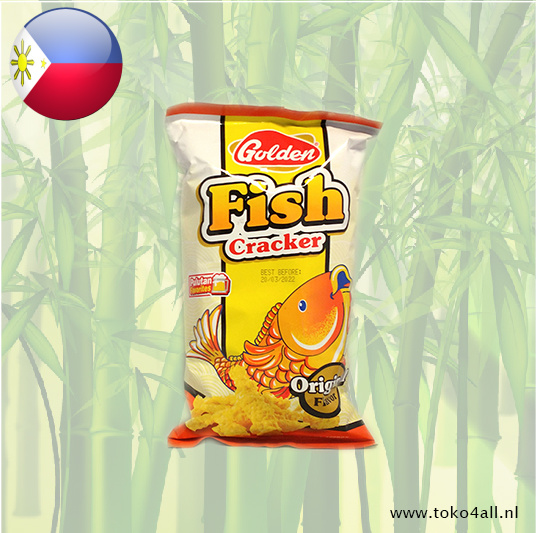 Golden Fish Cracker Original 100 gr
€2,15
Golden Fish cracker original taste of narita is a delicious crispy fish chips. Delicious as a snack or as a snack. Try it yourself and enjoy this special snack
Out of stock
(Delivery timeframe:Please contact us)
Golden Fish Cracker Original
These crackers are a type of crispy fish chips made of flour and cassava with a slightly salty taste. These crackers are packed in bags of 100 gr and 200 gr and are a special experience in the field of fish snacks. The crackers are also available in the salt with vinegar variant. Delicious as a snack. Try it quickly and enjoy, but also try the other flavors from our range.
Ingredients:
Wheat flour 65%, cassava flour, coconut oil, raising agent E500, salt, flavor enhancer E621, natural fish flavor,colorings E102, E110.
Also known as: Golden Fish Cracker Original
Country of origin: Philippines
Brand: Narita
Code: 4809010107022
Content: 100 gr.