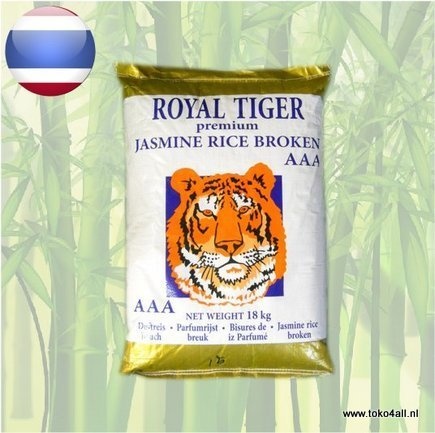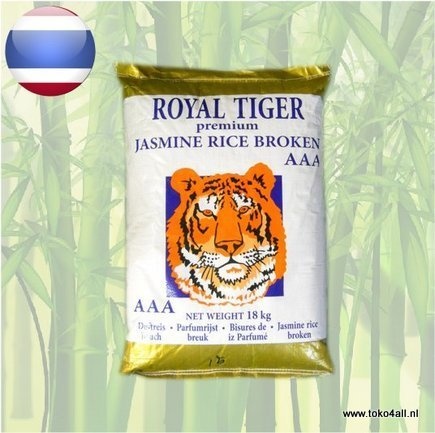 Jasmine Rice Broken 18 kg
€38,95
Jasmine Rice broken from Royal Tiger packed in bags of 18 kilos and from Thailand An excellent rice for a very good price.
In stock (2)
(Delivery timeframe:1-3 days)
Jasmine Rice Broken
Royal Tiger jasmine rice is a long grain rice from the region of Thailand, Cambodia and Vietnam. The rice has a wonderfully nutty aroma and taste that is somewhat reminiscent of pandan. The jasmine is often sold under the name of pandan rice, in principle there is not much difference between pandan and jasmine rice. Originally, jasmine rice should give off a more floral scent and pandan rice has more of the pandan aroma in the rice. Furthermore, both rice types are almost the same in terms of preparation method or structure. Also available in the smaller version of the 5 kilo package
How to prepare?
Wash the rice in a sieve until it no longer releases flour and the water remains clear. You can boil it in plenty of water and drain it if it is done, or steam it in a steamer. I personally prefer cooking in a rice cooker for the easiest and best result. Easy to use and always a good result.
Also known as: Jasmine Rice
Country of origin: Thailand
Brand: Royal Tiger
Code: 8720301100378
Content: 18 kilo