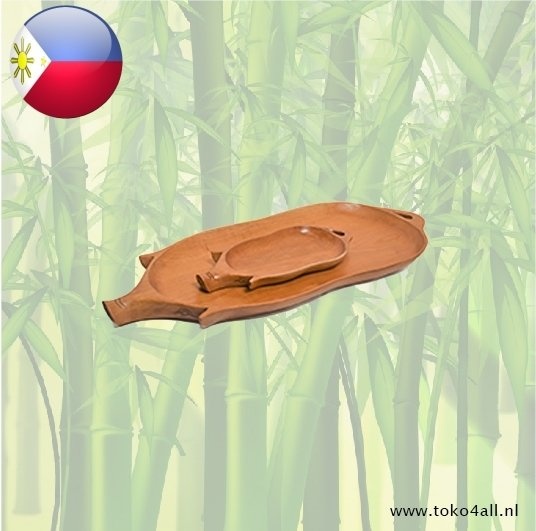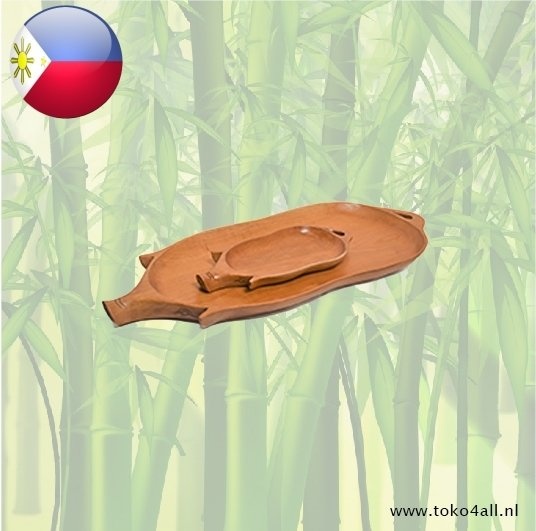 Lechon tray with sauce tray 1 set
€150,00
Lechon dish with sauce tray is a complete set to present sliced lechon with sauce in a fun way.
In stock (1)
(Delivery timeframe:1-3 days)
Lechon tray with sauce tray
Filipinos' luxurious food is said to be lechon. And what could be more enticing than putting it to its own tray? This set comes with a tray for lechon and a separate tray for the sauce. Handcrafted by Ifugao carvers, these trays are made of rosewood.
Sizes
43x19x3 for sauce tray
91x36x4 for lechon tray
(This product is a handmade product and may vary slightly in size, weight, and design as shown in the photo)
Also know as: Lechon schaal met saus lade
Country of origin: Philippines
Brand: Kahoy
Code: H062
Content: 1 pcs