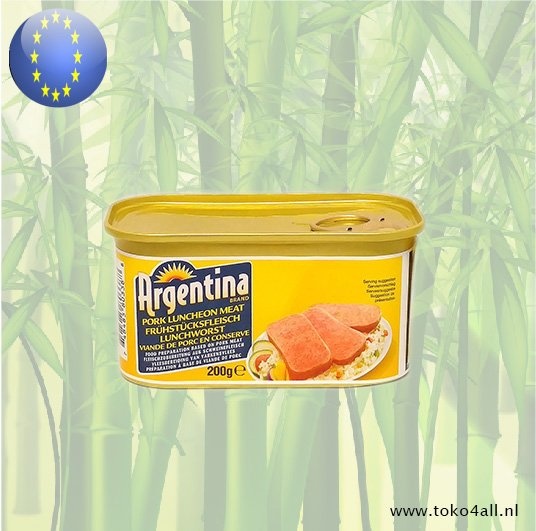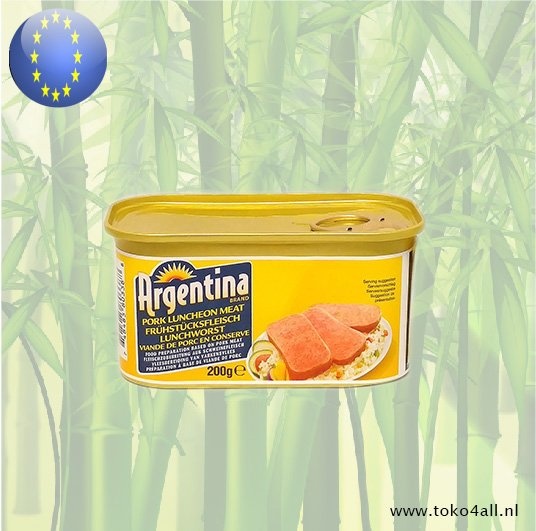 Luncheon Meat 200 gr
€2,50
Luncheon meat, also known as luncheon meat in Dutch colloquially, is a delicious pork dish, delicious on the pannini or with rice.
Out of stock
(Delivery timeframe:Please contact us)
Luncheon Meat
This luncheon meat is produced in the Netherlands according to the recipe of the Filipino producer of Argentina. This is a complete ready-to-use product and ready to use. A tin contains 200 gr of meat in one piece. Delicious to slice and bake for your rice table or as a continental breakfast. After opening, you can keep the contents chilled in the refrigerator for 2 days without the can. Also available in the 340 gr package
Ingredients:
Pork, water, potato starch, salt, mustard flour, stabilizer E451, sugar, antioxidants E316, herbal extracts, preservatives E250.
Also known as: Luncheon Meat
Country of origin: Philippines
Brand: Argentina
Code: 748485803388
Content: 200 gr