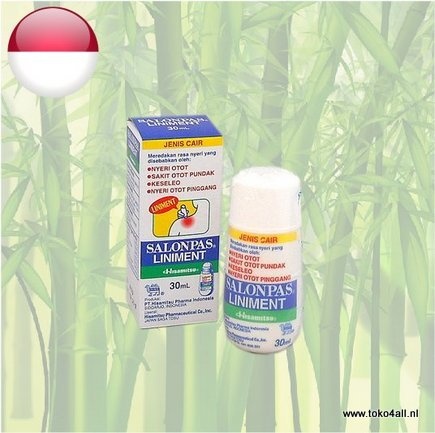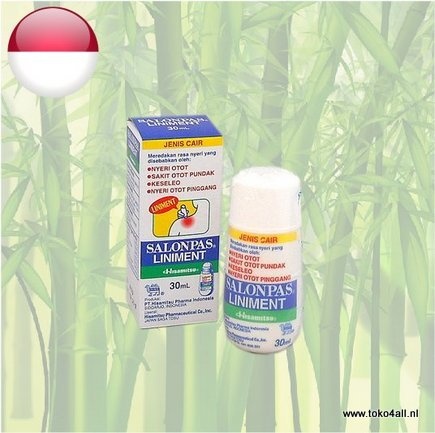 Salonpas Linement 30 ml
€3,95
Salonpas Linement for pain relief in a handy 30 ml roller with a liquid variant of the well-known Salonpas plasters
Out of stock
(Delivery timeframe:Please contact us)
Salonpas Linement
The Salonpas Creme can be applied with a handy stick to lubricate the skin. The product is intended for the treatment of sensitive areas due to, for example, strain or muscle pain. Also think about a tired neck, back pain, bruises etc. Use the roller on the area where you want to relieve your pain. Do not forget to close the lid well after use. This pain relieving fluid is for external use only.
Relieves pain caused by:
Muscle strain
Shoulder muscle pain
Sprain
Back muscle pain
Contraindications:
Should not be used on broken or open skin
How to use:
Open the bottle cap and apply to the affected area. Close well after use
Storage:
Avoid direct sunlight/fire. Store at temperatures below 30°C
Warning:
For external use only
Do not use on sensitive skin/wounds, eyes, soft tissues
Do not use directly under the nostrils
Stop using if irritation occurs
Keep out of reach of children
Not recommended for use in children under 5 years of age and infants
If the pain does not disappear within 5 days or if a red spot appears, contact your doctor immediately
Side effects:
Hypersensitivity reactions may occur, including contact dermatitis
Composition (per 30 ml)
dl-camphor 0.9000 g
I-Menthol 1.6200 g
Methyl salicylate 1.5840 g
Thymol 0.1500 g
Mental oil 0.0300 g
Tocopherol Acetate 0.0300 g
Nonylic Acid Vanillyllamide 0.0036
Also known as: Salonpas Linement
Country of origin: Indonesia
Brand: Hisamitsu
Code: 8992870110120
Content: 30 ml.