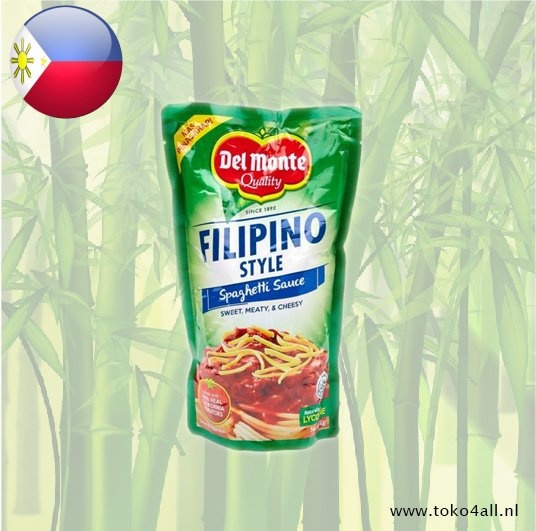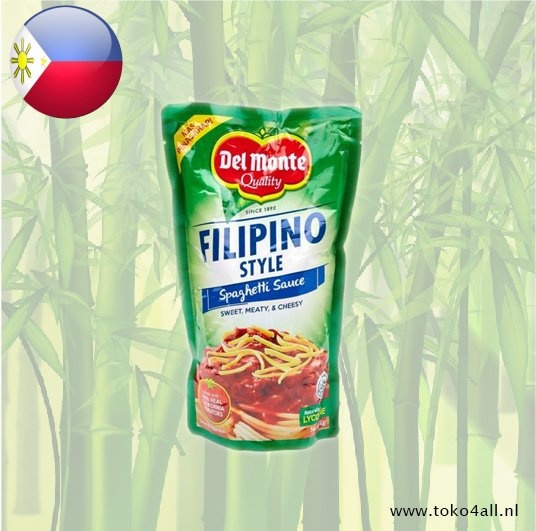 Spaghetti Sauce Filipino Style 1 ltr
€6,95
Spaghetti Sauce Filipino Style is a concept in Asian cuisine. A combination of tomatoes and a perfect blend of herbs and spices make this sauce typically Filipino and very tasty.
Out of stock
(Delivery timeframe:Please contact us)
Spaghetti Sauce Filipino Style
Serve your family with a different type of Spaghetti than you are used to with this perfect blend of herbs that makes you feel as if you are relaxed in the Philippines enjoying a plate of spaghetti in the Filipino way. This sauce is manufactured with great care according to the standard as you are only used to from Del Monte. In addition to this spaghetti sauce, try the traditional Del Monte sauce.
Storage advice
Keep in a cool dry place. After opening, close tightly and store in the refrigerator for a maximum of 3-4 days.
Tip: If you have sauce left over, you can also freeze it and use it for the next time.
Recipe :
1 tablespoon chopped garlic
1 chopped onion
250 gr. chopped
3 pcs. Hotdogs sliced
0.25 liters of water
500 ml. Spaghetti Sauce - Filipino Style
500 gr. cooked Spaghetti
125 gr. grated cheese.
Salt & Pepper
Method :
Minced meat with onions and garlic and cook separately.
Adding Cut hot dogs, water, salt and pepper and simmer bit.
Add 500 ml. Filipino Style Spaghetti sauce to the mince, stir 3 minutes under a constant boil.
Mix the sauce with spaghetti and sprinkle with grated cheese.
Ingredients:
Water, sugar, tomato paste, modified starch, vinegar, iodized salt, hydrolyzed vegetable protein, flavor enhancers (E621, E631, E627), color (E150, E102, E129), anticaking agent E341, flavors, acidity regulator E330, thickener E415, preservative E211.
Also known as: Del Monte Spaghetti Sauce Filipino Style
Country of origin: Philippines
Brand: Del Monte
Code: 4800024575500
Content: 1 ltr.