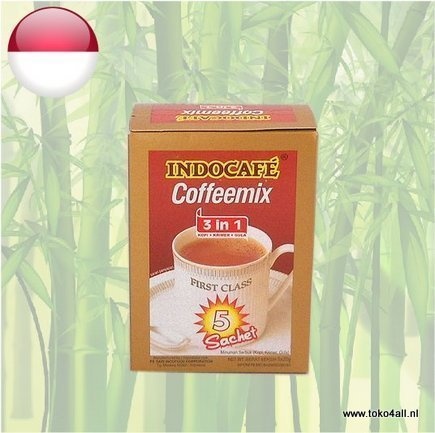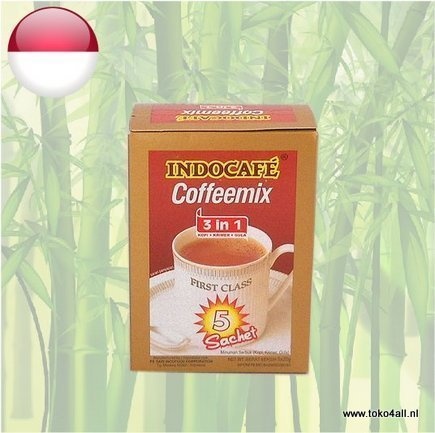 3 in 1 instant Coffee Mix 100 gr Indocafé
€2,10
3 in 1 Instant Koffie mix van indocafe is makkelijk aan te maken en ideaal voor onderweg of op vakantie.

Country of origin: Indonesia
Content: 5 zakjes a 20 gr
Out of stock
(Delivery timeframe:Please contact us)
3 in 1 Instant Koffie Mix
The 3 in 1 instant coffee mix and a ready-made coffee solution that ensures that you have everything at hand to have a delicious cup of coffee in a short period. The mix is ready-made with milk and sugar and easy to mix with hot water. Why clumsy with loose milk powder, sugar and coffee if you have single bags that contain everything? Try the Pondan coffee now and enjoy it in your lazy chair at the campsite or on the waterfront. Both cold and hot to drink. 1 box contains 5 bags of 20 gr. Enough for 1 cup of delicious coffee.
Preparation method
Boil water
Add 150 ml of hot water to 1 bag of coffee mix
Stir well until everything is resolved and enjoy
Ingredients:
Sugar, milk powder, instant coffee.
Also know as: 3 in 1 Instant Koffie Mix
Country of origin: Indonesia
Brand: Indocafé
Code: 9311931184037
Content: 5 zakjes a 20 gr