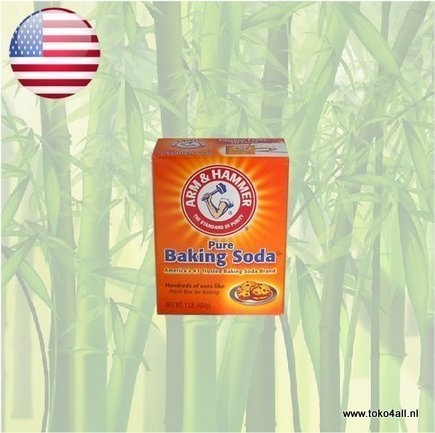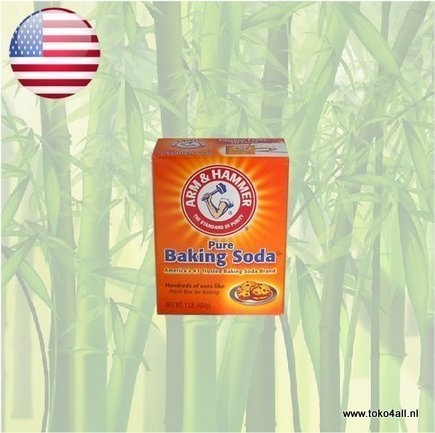 Baking Soda 454 gr
€1,95
Baking soda from Arm & Hammer, or also known as bicarbonate or soda. Especially for muffins and scones.
In stock (11)
(Delivery timeframe:1-3 days)
Baking Soda
Baking-soda from Arm & Hammer, one of the most famous containers of soda from America is used as leavening agent and dough and biscuits. The soda reacts with added acid, such as buttermilk, vinegar, lemon juice, resulting in carbon dioxide gas formation, resulting in an even lighter product. This soda is often used in combination with Cream of tartar to get baking powder. Cream or tartar provides the acid supplement in the complete bowl of powder mix.
How to use
Use as indicated in your recipe when you for example biscuits, scones, muffins or donuts. Use 1 part Baking-soda and 2 parts cream of tartar to make baking powder.
Household possibilities
You can use it to refresh fridges after defrosting, removing stains from ceramic teapots and cleaning kitchen parts.
For more information, visit the Arm and Hammer website
Also known as: Baking Soda
Country of origin: America (USA)
Brand: Arm & Hammer
Code: 065333001100
Content: 454 gr.