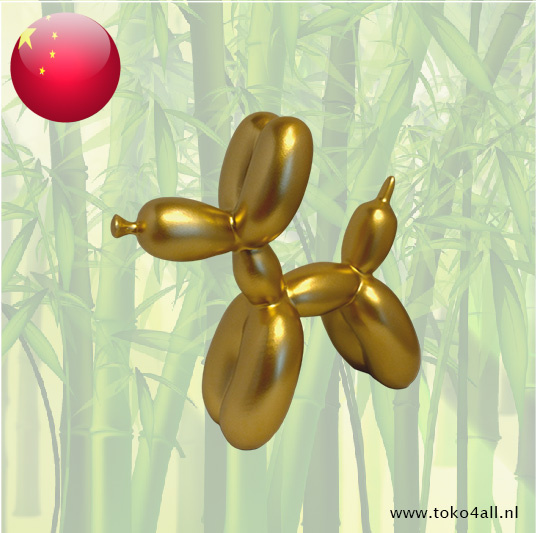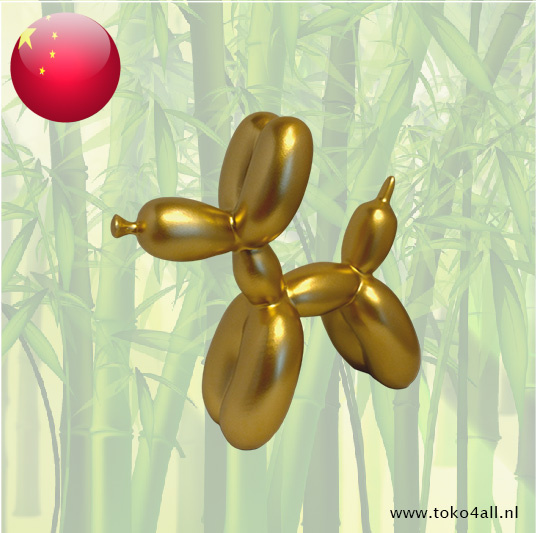 Balloon dog golden color 170 x 65 x 160 mm
€22,95
Balloon dog golden color is a fun and whimsically shaped decoration that exudes cheerfulness and is sure to capture attention.
In stock (2)
(Delivery timeframe:1-3 days)
Balloon dog golden color
This gracefully shaped dog resembles a piece of art that appears to have been crafted by a balloon artist, something many of us have witnessed in person. Who hasn't seen someone create various animals from long balloons? This balloon dog, made of Polyresin, is a beautiful work of art that has a special golden color and looks very appealing.
Approximate Dimensions:
Length: 17 cm
Width: 6,5 cm
Height: 16 cm
Polystone / Polyresin
Polystone, also known as polyresin, is a synthetic material commonly used for creating sculptures, figurines, and decorative items. It is composed of a mixture of resin and ground stone or minerals, giving it an appearance and texture that resembles natural stone. It is often chosen for its affordability and its ability to replicate intricate shapes and details. Polystone is typically painted and finished to achieve a realistic appearance, but it may be less durable than natural stone.
Also known as: Ballon hond goud
Country of origin: China
Brand: Evergreen
Code: CHEVER723012GO
Content:1 pcs