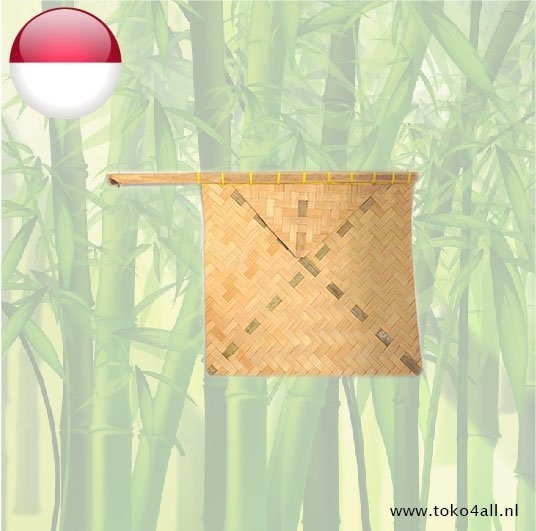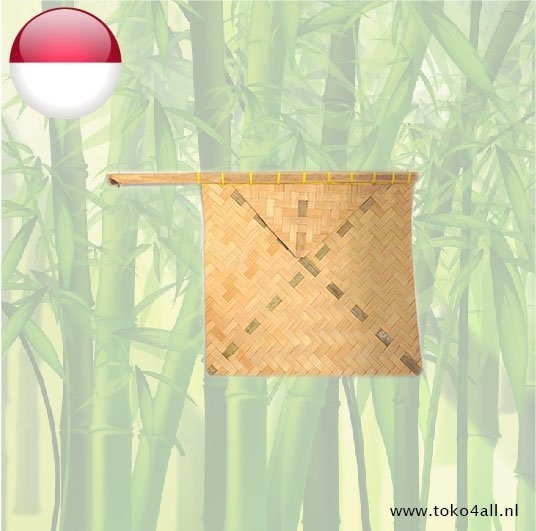 Bamboo hand Fan for BBQ 21 x 23 cm
€3,75
Bamboo hand fan for BBQ, is widely used in Indonesia to stir up the BBQ. A truly traditional product with the Indonesian look.
In stock (5)
(Delivery timeframe:1-3 days)
Bamboo hand Fan for BBQ
This fan is a handmade traditional Indonesian product. It is used in Asia to fan a coal on temperature but also as a fan when preparing food so that the flies stay at a distance. Anyone who has ever been to Asia will undoubtedly have seen this at the many street selling stalls where people are preparing food. The size of the braided surface is approximately 21 x 23 cm and is made of bamboo. The handle is approximately 40 cm long. Since this is a handmade product, the sizes may vary slightly.
Also known as: BBQ Waaier, kipas
Country of origin: Indonesia
Brand: Amboina
Code: 061101-KL
Content: 1 pcs.