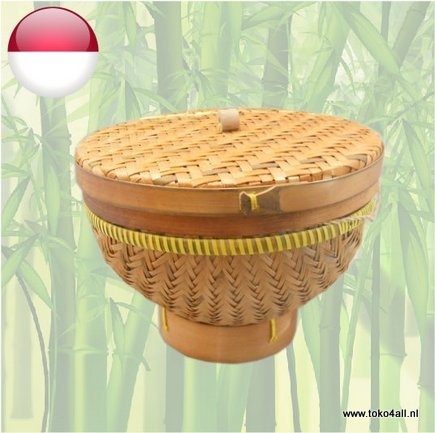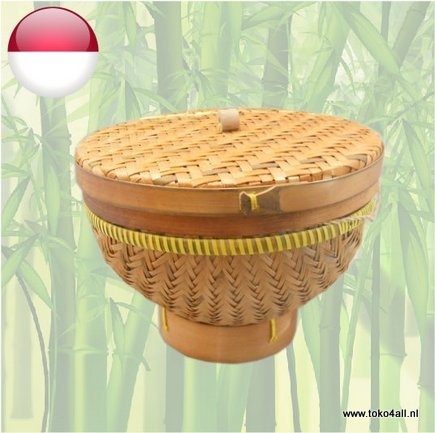 Bamboo Rice basket 25 x 18 cm
€6,95
Bamboo rice basket, is mainly used to present warm rice on the table in a fun original way.
Out of stock
(Delivery timeframe:Please contact us)
Bamboo Rice basket
These bamboo rice baskets are used to present the warm rice during a rice table in an original way. A banana leaf is first placed inside the rice basket and the warm rice is placed on it. These baskets are woven by hand and are neatly finished. Since this is a handmade product, the size of the baskets may differ slightly from the photo or size. The lid of this basket is attached to the basket with a braided rope and can therefore never be lost. The sizes of the rice basket are 25 x 18 cm.
Also known as: Bamboe Rijst Mandje
Country of origin:Europa
Brand: Nesia Food
Code:NF0014
Content: 25 x 18 cm