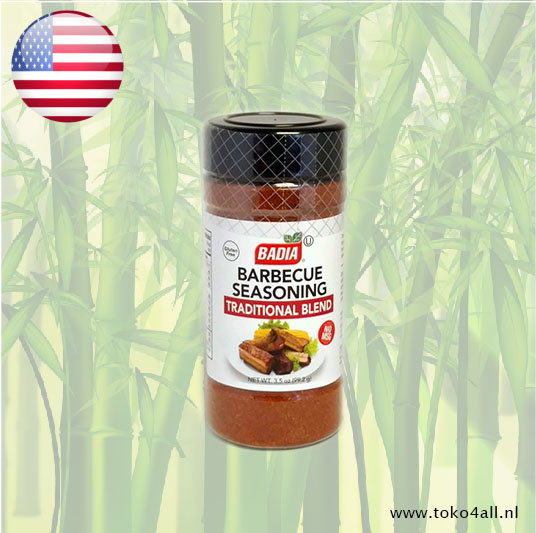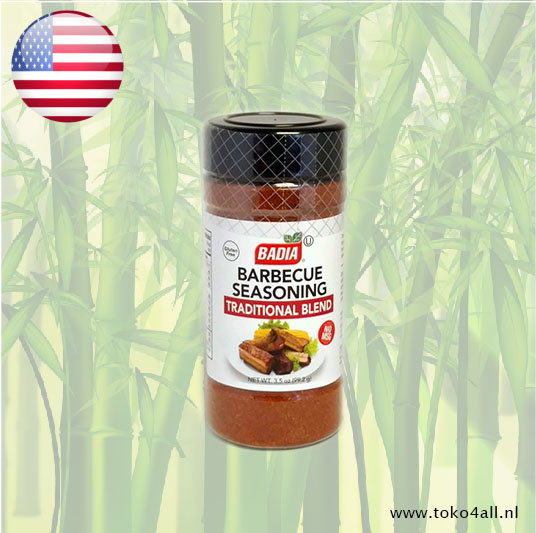 Barbecue Seasoning Traditional Blend 99 gr
€4,75
Barbecue Seasoning Traditional Blend from Badia is a spice blend that is delicious for a barbecue with fish, meat, chicken or shellfish. A unique blend with a traditional twist.
In stock (5)
(Delivery timeframe:1-3 days)
Seafood seasoning creole blend
This mix of spices makes for absolutely delicious barbecue dishes, as well as grilled meat, fish, shellfish and poultry.
Ingredients:
Spices such as paprika, salt, onion powder, garlic powder, and silicon dioxide to prevent sticking.
Also know as: Barbecue seasoning traditional blend
Country of origin: America (US)
Brand: Badia
Code: 033844007454
Content: 99,2 gr (3.5 Oz)