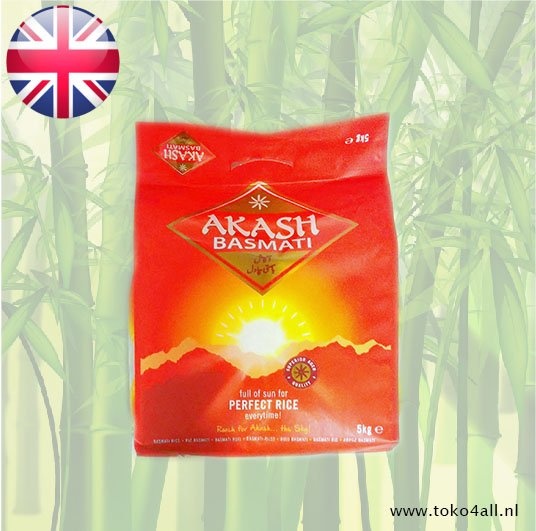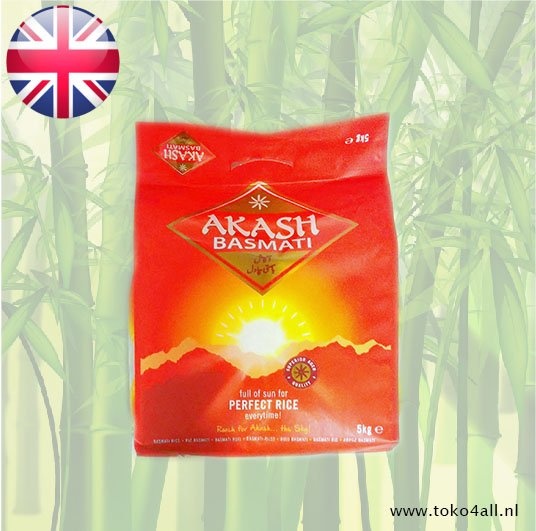 Basmati Rice 5 Kg
€20,25
Basmati rice of Akash is a 5 kilo package. A delicious long dry grain that originally comes from India and Pakistan.
In stock (2)
(Delivery timeframe:1-3 days)
Basmati Rice
Basmati rice literally means "the fragrant, soft rice" This rice is a long grain rice from India and Pakistan. In terms of properties, this rice is comparable to the pandan rice. This rice is only thinner and longer in shape and boils slightly drier. Lovers of a nice dry grain will certainly enjoy this rice. The raw rice is closed and dry good for another year or two.
How should I use this rice?
Use about 100 grams of uncooked rice per person. Wash the rice before use until the water is clear. Preferably use a rice cooker and use 1 cup of dry rice in combination with 2 cups of water.
Also known as: Basmati Rice
Country of origin: England (UK)
Brand: Akash
Code: 5011157200408
Content: 5 kg