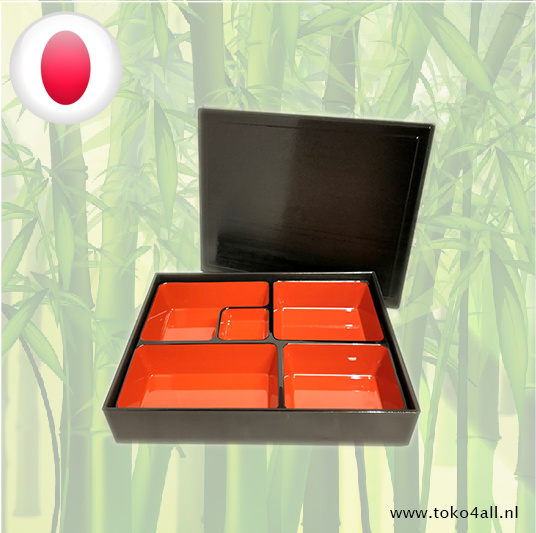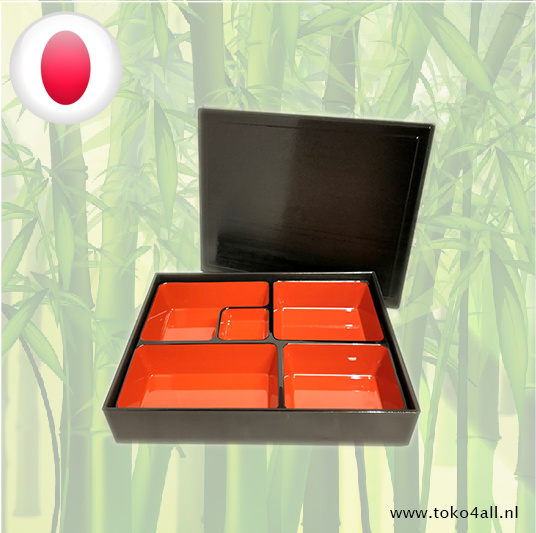 Bento box black 27 x 22 x 6 cm
€29,95
Bento box black is a kind of lunch box that can be used to take your lunch with you.
In stock (1)
(Delivery timeframe:1-3 days)
Bento box black
This Japanese bento box is widely used for Japanese dishes such as sushi, rice, meat, cooked or raw vegetables. The box has a size of 27 x 22 cm and is approximately 6 cm high. The inner tray has approximately 5 compartments and the trays have an average height of 3 cm. This material is suitable for foodstuffs. With this box you have the opportunity to give a healthy lunch that not only looks good but is also easy to take with you. The box is black with a red inside.
Also known as: Bento box, Shōkadō bentō Noriben Kyaraben charaben
Country of origin: Japan
Brand: ABS Lacquerware
Code: 8717825281065
Content: 27 x 22 x 6 cm