Manden van 45 cm en meer kunnen vanwege hun formaat niet verzonden worden maar moet afgehaald worden in ons magazijn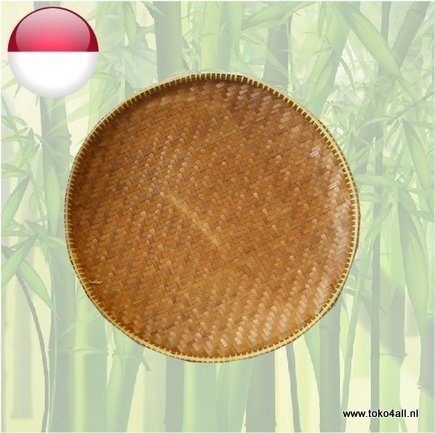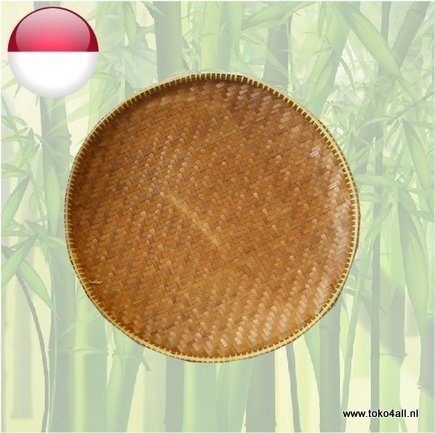 Bilao Tampah Basket 40 cm
€8,95
Bilao Tampah Basket is a woven bamboo basket available in different sizes. Nice to use to present your own food.
In stock (8)
(Delivery timeframe:1-3 days)
Bilao Tampah Basket
This basket is traditionally an item used in the washing and sorting of rice. The baskets are made of woven bamboo and are available in different sizes. Nowadays, these baskets are used more as a presentation at buffets, but also presentable when you have visitors and you want to present delicious desserts or homemade fried rice. In that case, use a piece of banana leaf to not make the basket unnecessarily dirty and also for hygiene.
Bilao Tampah basket 40 cm
This basket has a diameter of approximately 40 cm and is approximately 4 cm high, but since this is a handmade product, it can always differ slightly in size and color.
Also known as: Tampah Mand
Country of origin: Indonesia
Brand: Amboina
Code: 8927122886928
Content: 1 pcs
Manden van 45 cm en meer kunnen vanwege hun formaat niet verzonden worden maar moet afgehaald worden in ons magazijn