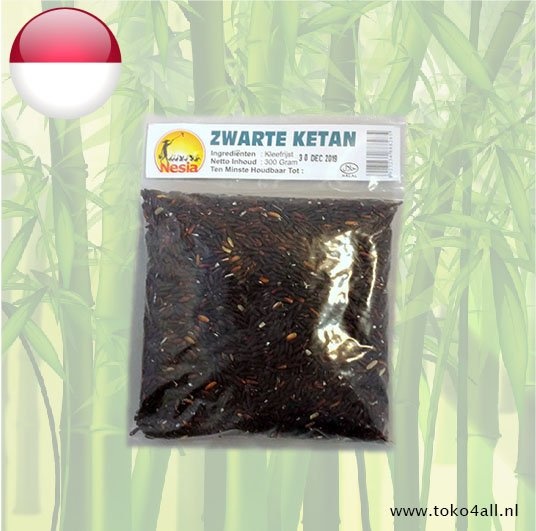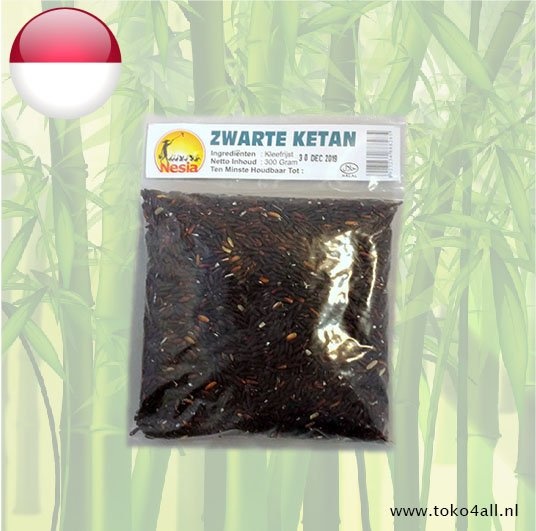 Black Ketan Rice 300 gr
€1,95
Black Ketan Glutinous rice from Nesia Food is a top-quality starch-rich rice variety. Is also widely used in combination with soups and desserts
In stock (20)
(Delivery timeframe:1-3 days)
Black Ketan Rice
This rice is basically the same as the white glutinous rice, only there is still a membrane around the rice that is black in color. The rice sticks to each other after cooking. This rice is a sister of Japanese sushi, Spanish paella and Italian risotto rice varieties. This sticky rice is slightly oval in structure and absorbs less water than regular rice. Glutinous rice really lives up to its name as the rice lumps together after cooking. The rice is easy to pick up with the fingers or sticks and is mainly regarded as dessert rice.
Preparation method:
Absorption method:
Soak 570 g of glue rice in water and allow to stand for about 10-15 minutes and then drain
Bring 500 ml or 570 ml water to a boil in a pan
Add rice and cook until the water thickens, stirring occasionally
Let it simmer on low heat for 15-20 minutes
Microwave method
Soak 570 gr sticky rice in water for about 6-8 hours and pour it off
Put the rice in a microwave dish together with 177 ml of water
Lower the microwave and cook for 5 minutes at the highest setting
Stir and again for 5 minutes at the highest setting
Simultaneously serve or optionally leave for 5 minutes before serving
The cooking time may vary depending on the wattage of the microwave
Rice cooker method:
Put 570 gr sticky rice together with 475 ml water in the rice cooker
Turn on the rice cooker
Leave the rice for another 1/2 hour after cooking in the rice cooker
Ingrediënt:
Black glutinous rice
Also known as: Zwarte rijst, ketan hitam, ketan itam, zwarte kleefrijst, zilvervlieskleefrijst, black glutinous rice
Country of origin: Indonesia
Brand: Nesia Food
Code: 8927234888285
Content: 300 gr.