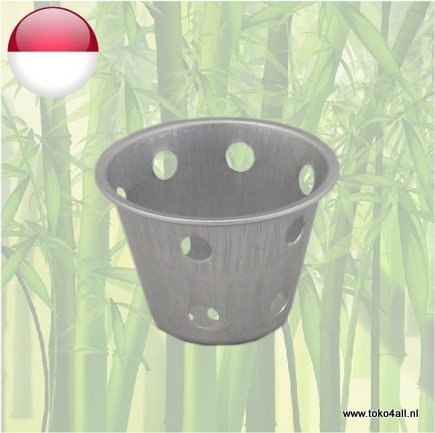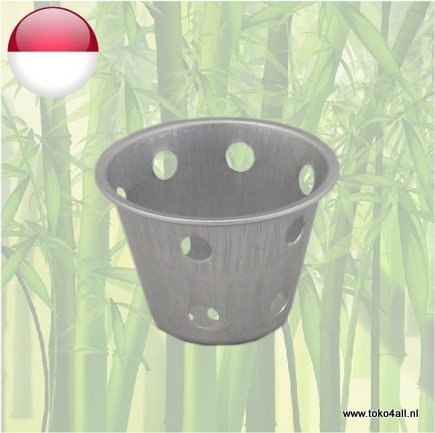 Bolu Kukus Aluminum mold 60 mm x 45 mm
€0,75
Bolu Kukus aluminum mold is specially intended to make this airy steam cake. Tasty and very nice to present.
In stock (107)
(Delivery timeframe:1-3 days)
Bolu Kukus Aluminum mold
The name Bolu Kukus means steam cake and is very popular in Indonesia. This cake can be compared to the Kue Mangkok, only this is the easy variant with traditionally only 4 ingredients, as opposed to the Kue Mangkok which has fourteen. This steam cake is soft and airy and can be made in different colors and flavors. Therein lies the strength of this cake, as it looks fantastic when presented on the table in all those numerous colours. In that case it seems as if you are passing the Keukenhof. The mold is also called a baking pan, but this cake is actually steamed instead of baked. The mold has several holes to allow the steam to pass through better. When using this mold, you should also use paper baking molds that you put in the aluminum mold before you put the batter in it. This shape has the size of 6 x 4.5 cm.
Also known as: Bolu Kukus Aluminium vorm
Country of origin: Indonesia
Brand: Rapindo
Code: NF0010
Content: 1 pcs