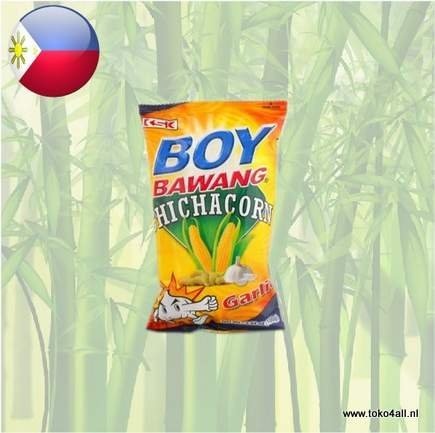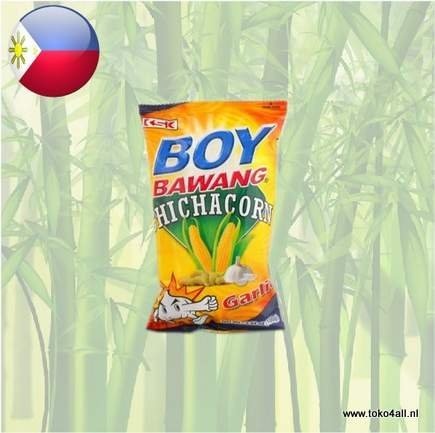 Boy Bawang Chichacorn Garlic 100 gr
€1,00
Boy Bawang Chichacorn a delicious corn snack, delicious with a hint of garlic. Try and experience the many flavors of Boy Bawang.
Out of stock
(Delivery timeframe:Please contact us)
Boy Bawang Chichacorn Garlic
Chichacorn is a corn snack fried with garlic flavored. Boy Bawang is a very popular brand in the Philippines and is available in other flavors in addition to the chichacorn. There is the usually baked version with garlic, bbq, adobe, spicy garlic, and lechon manok. Try them all and experience how corn can be delicious in this version.
Ingredients:
Corn 90%, coconut oil, salt, flavor enhancer E621, garlic, sugar, chili powder.
Also known as: Boy Bawang Chichacorn Garlic
Country of origin: Philippines
Brand: KSK Food Products
Code: 4809011681439
Content: 100 gr.