Your shopping cart contains products made of glass, please be aware that this is at your own risk.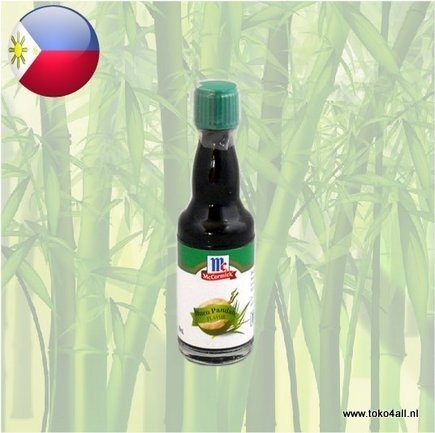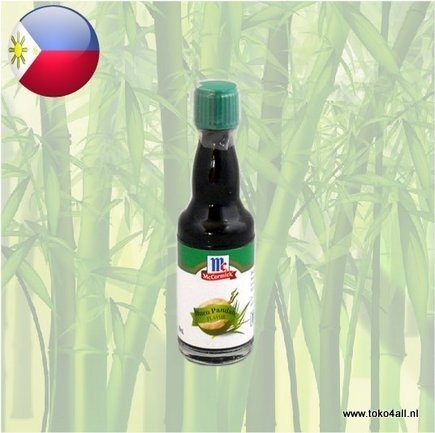 Buco Pandan Flavour 20 ml
€3,50
Buco Pandan flavour from McCormick is a delicious variant from the Philippines. Good for your desserts or pastries.
In stock (37)
(Delivery timeframe:1-3 days)
Buco Pandan Flavour
Buco Pandan flavour of Mccormick is an aroma that many in the Philippines used for making desserts such as Buco Pandan or Buko Pandan as it is also written, is a popular Filipino Dessert. This is traditionally made of young coconut and pandan leaves. The dessert contains green jelly with a slight pandan taste, there are also often tapiocal pearls added. The Buco Pandan flavour of Mccormick extracts the Filipino cuisine at your home and is easy to use. You can the aroma simply use in your own pastry, cake, ice cream, mousse dessert or as seasoning in a drink or cocktail. The Aroma is easy to shut down. Several other flavours are also available from Mccormick as the ube, pandan, mango aromas.
Pandan
Pandan is a tropical plant. The plant rarely occurs in the wild, but is specially grown for oriental cuisine. The pandan plant flowers rarely and is referred to by means of cuttings multiplied. Pandan leaves are often dried or fresh used in various Thai and Indonesian dishes. The pandan leaves give a somewhat nutty flavor, this is often compared to pistachio. The leaves are often fresh soaked in coconut milk so that the taste of the pandan easy in the Court.
Pandan Chiffon
Another well-known dish but then more out of Indonesian cuisine is the pandan chiffon cake. A very airy sponge cake that original light green color from chlorophyll from the juice of the used fresh pandan leaves, but nowadays with the dye usually extra green.
Ingredients:
Propylene Glycol, Water, Artificial Pandan Flavor, Natural Identical Coconut Milk Flavor, E102 and E133 colorants.
Also know as: Buco Pandan Aroma
Country of origin: Philippines
Brand: McCormick
Code: 052100089034
Content: 20 ml
Your shopping cart contains products made of glass, please be aware that this is at your own risk.