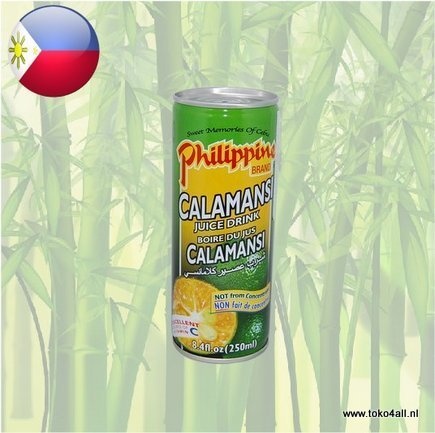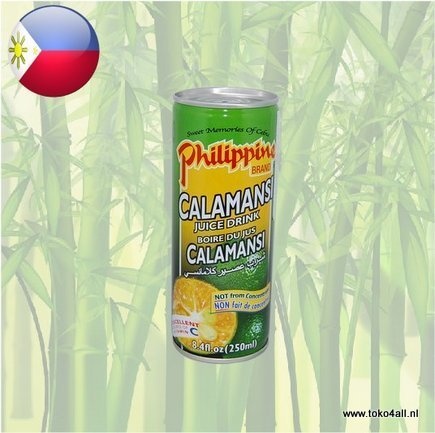 Calamansi Juice 250 ml
€1,25
Calamansi juice from Philippine brand is a juice made from small lime-like fruits named Calamansi
In stock (36)
(Delivery timeframe:1-3 days)
Calamansi Juice
Also called or Calamondin Kalamansi. This drink is a source of Vitamin C and is not made of concentrate. This drink is tasty fresh flavor and is best drunk chilled. This product contains no carbon dioxide.
Calamansi
Also known as the Calamondin fruit. The plant 2 t/m 7.5 meters in height. The leaves are broad-oval and shine on the top. The fruits are spherical in shape and round up to 5 cm wide. The skin is green and looks a bit like the lime we know only a bit smaller. The flesh is a very juicy and sour taste. The fruit is used in the Filipino kitchen with a lot of dishes, especially with several fish dishes. Calamansi is used a lot in soft drinks or fruit juices.
Ingredients:
Water, sugar cane juice, calamondin juice 8%, antioxidant E300.
Also known as: Kalamansi Drank, Calamansi Juice Drink, Boire Du Jus Calamansi
Country of origin: Philippines
Brand: Philippine Brand
Code: 716221051591
Content: 250 ml (8.4 fl Oz)