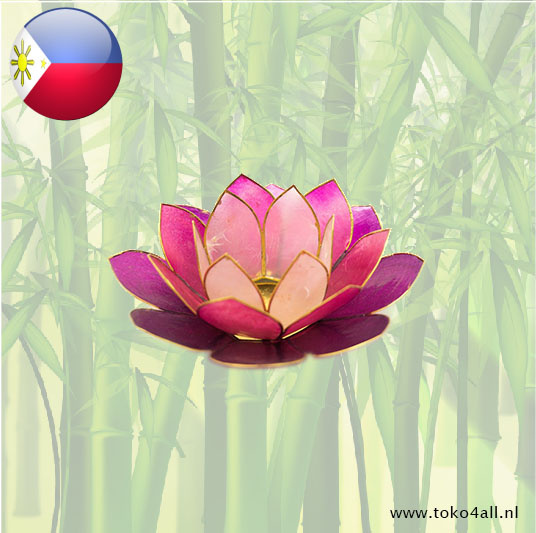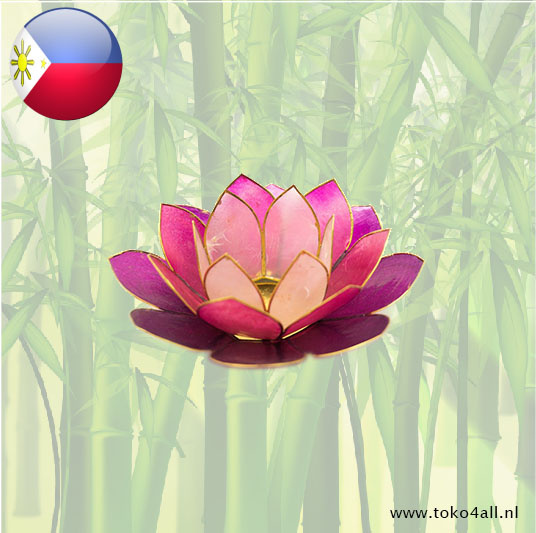 Candleholder made from capiz Multi Color Purple 15 cm
€10,95
Capiz tea light holder is available in different colors. A beautifully designed product made with love in the Philippines.
In stock (3)
(Delivery timeframe:1-3 days)
Candleholder made from capiz
Candleholders come in different types. However, you must admit that this version is beautifully designed. This mother-of-pearl flower is a beautifully designed Lotus flower in which you can put a cozy tea light. This version is a special product from the Philippines.
Pearl
Mother of pearl, also called mother-of-pearl or in Filipino Capiz, is an oyster-like shell called Placuns Placenta. These shells are also popularly called pearl oysters. The capiz shell has a translucent character and is often used in the Philippines for windows and lamps. The shells do not belong to protected marine animals, so they can also be fished legally. In addition to being used for windows and lamps, these shells are also widely used in art objects. By keeping the shells moist after the catch, you can shape the shells slightly before pouring resin over them. The shells are made up of several superimposed layers. The thickness of the layers can differ per mollusk group. The real mother-of-pearl may be used as glass for windows, but it is much more sensitive to breakage. It is also a lot cheaper than glass.
Also known as: Waxinelichthouder van Capiz
Country of origin: Philippines
Brand:
Code: 8717304093875
Content: 15 cm