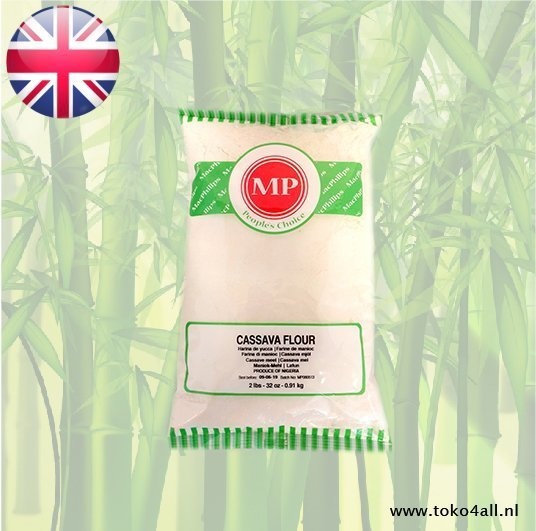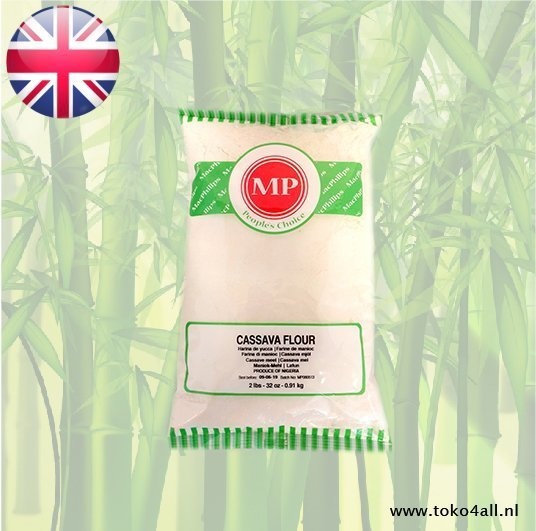 Cassava Flour 910 gr
€5,50
Cassava Flour from MP is a fine quality flour that can serve as a good substitute for wheat flour, especially for making bread, pastries, pasta, and dumplings.
In stock (2)
(Delivery timeframe:1-3 days)
Cassava Flour
This flower type also called cassava is a very good replacement for wheat flour. This flour is great for making bread, pastries, pasta, and dumplings but is also used in starch-rich custards or puddings. Cassava flour is used in many countries where wheat is not produced, it is then mixed with imported wheat flour for baking bread. The advantage of Cassava is that it is less susceptible to pests and attracting insects. This flower can also be used as a thickening agent for soups and sauces. In addition to domestic use, this flour is also used by the meat processing industry as a binding agent in sausages. The advantage of this flour is that, if it is made with, for example, minced meat, it keeps the structure together and during the baking, the moisture is retained so that the meat is even juicier.
Cassava
Cassava or manioc is an edible root tuber. In tropical countries the cassava root is an important part of the eating pattern. The cassava is an extremely nutritious product but contains raw toxic cyanide in the form of glycosides if raw. The content may vary per cassava, but it is wise to always cook it before use. In Africa, the cassava is often processed into porridge made from the dried cassava. The cassava root is a crop that can be harvested throughout the year. It is therefore also a great product to catch food scarcity in areas where the crops in some period are not harvestable. The roots and tubers are rich in starch and sugar.
Cassava flour is gluten-free and can, therefore, be used to replace wheat flour in dishes. It is therefore also used a lot by a gluten allergy.
Ingredients:
Cassava flour
Also known as: Cassava flour, farine de manioc, cassava meel, Harina de yuca, farina di manioca
Country of origin: England, UK
Brand: MacPhilips Industrial Centre
Code: 5036990012223
Content: 0,91 kg (2 lbs, 32 Oz)