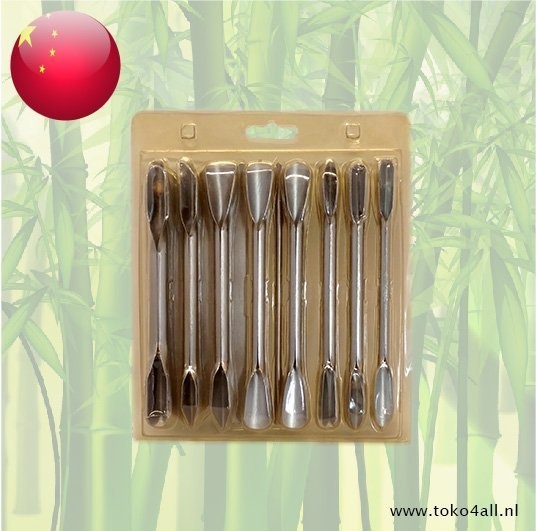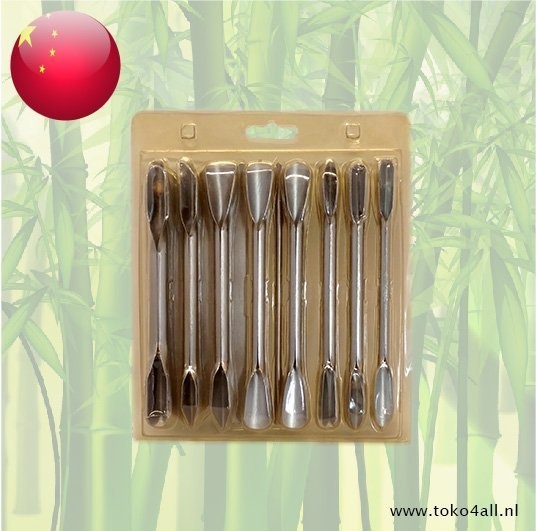 Chinese Carving Knife Set 17 Pcs
€21,95
Chinese Garnish Blades, indispensable in the kitchen if you want to be fun and creative with fruit and vegetables. Complete set with various handy blades.
In stock (6)
(Delivery timeframe:1-3 days)
Chinese Carving Knife Set 17 Pcs
Everyone has seen it, the beautiful show pieces at the Chinese restaurants of beautiful fish from carrots or birds from rettich. The way of processing fruit and vegetables into a beautiful show piece is a true art. An art that everyone can learn at different levels. Even if it is a beautiful flower of cucumber, tomato or a cut fish from rettich. Everyone can make something in her or his own way. These chinese garnishing blades give you the opportunity to work more easily and make even more beautiful things. Try it yourself, look on you tube and you can find endless videos of very good instructions.
Also known as: Chinese Garnish Knife
Country of origin: China
Code: 905130
Content: 1 set 17 pcs