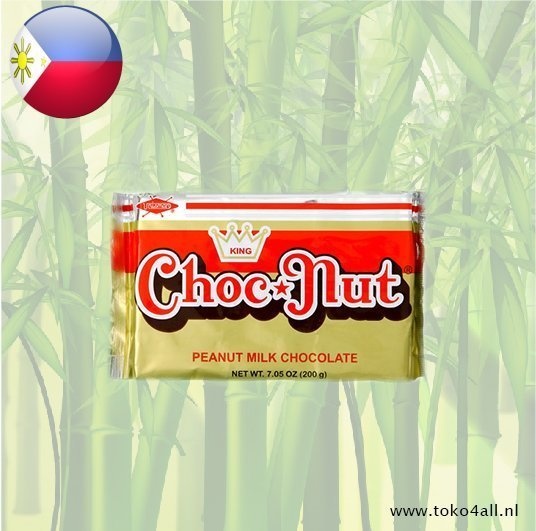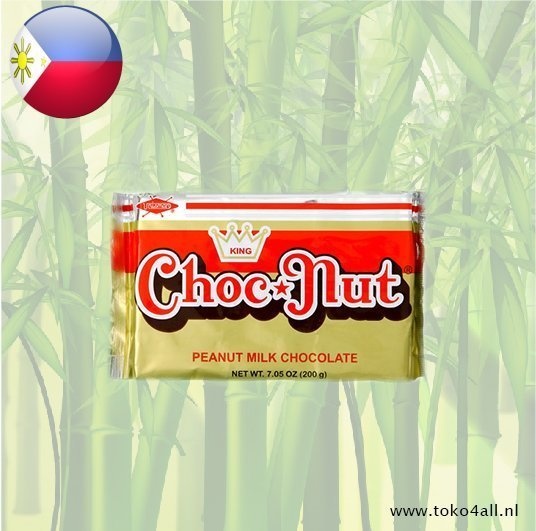 Choc Nut Peanut Milk Chocolate 200 gr
€2,95
Choc Nut is a brittle milk chocolate peanut mix. The roasted peanut with the chocolate mix is a delicious combination.
Out of stock
(Delivery timeframe:Please contact us)
Choc Nut Peanut Milk Chocolate
This chocolate in combination with peanuts is wonderfully soft and I personally think it is a bit similar in structure to the Filipino Polvoron cookies. Soft and brittle alone or of course with a chocolate taste. The roasted peanuts are delicious in combination with the soft chocolate and certainly not too dominant. Choc-Nut is a very popular candy in the Philippines. In 1 package there are 24 small strips of packaged chocolates each.
Ingredients:
Peanuts, cane sugar, milk powder, cocoa powder, vanilla.
Also known as: Choc-Nut Pinda Melk Chocolade
Country of origin: Philippines
Brand: King
Code: 4806537026805
Content: 200 gr ( 7.05 Oz)