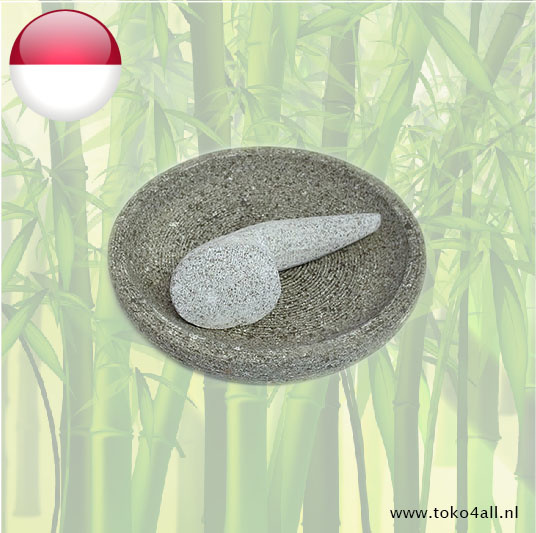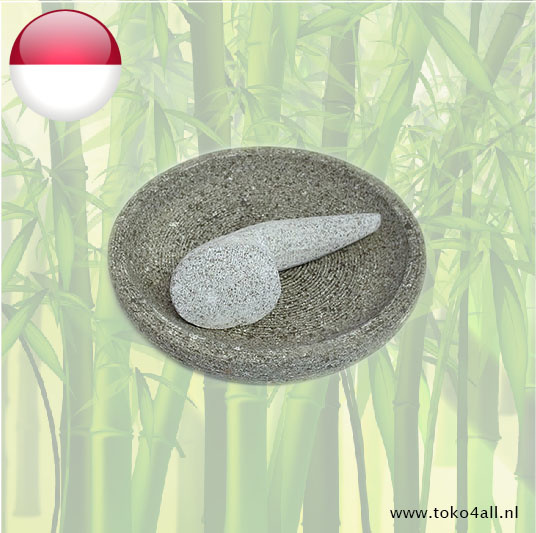 Cobek rough Mortar and pestle 24 cm
€18,95
Cobek rough Mortar and pestle is a real indonesian mortar that is suitable for grinding dry or fresh herbs.
In stock (4)
(Delivery timeframe:1-3 days)
Cobek rough Mortar and pestle
This mortar is one of the oldest cookware in the Indian kitchen. This type of auger is used to grind fresh or dry herbs into a paste. When using a mortar, the aromas and taste are better extracted from the herbs.
Before using the Mortar and pestle
If you are going to use the mortar for the first time, pieces of grain may break off. We recommend using the mortar with raw rice for the first time. Grind the rice into white powder until no pieces of stone are left behind. After this treatment you can grind peanuts or coconut grater. By grinding the oil you press oil from these ingredients that forms a kind of coating on the inside of the mortar. After this treatment, the mortar is ready for use.
Format:
Top Ø approx. 24 cm
Bottom Ø approx. 24 cm
Height approx. 4 cm
Also know as: Tjobek Vijzel met stamper
Country of origin: Indonesia
Code: 8927234887523
Content: 1 pcs