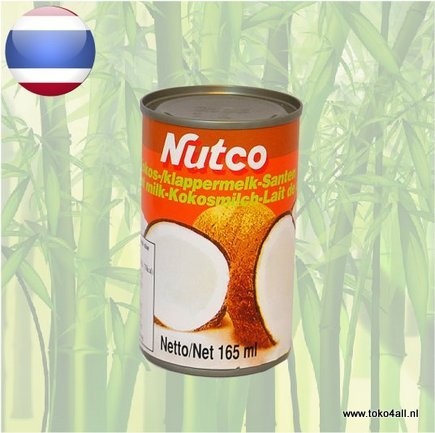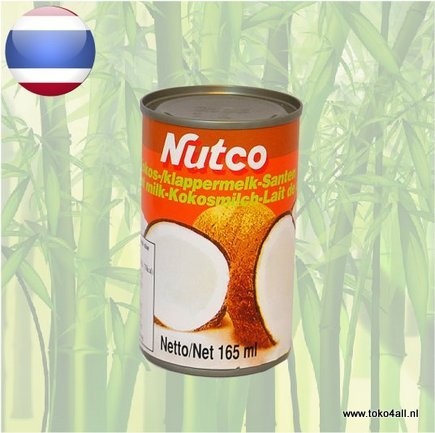 Coconut Milk 165 ml
€0,85
Coconut Milk 165 ml of Nutco is one of the best-known brand coconut milk species on the Dutch market.
In stock (29)
(Delivery timeframe:1-3 days)
Coconut Milk
This coconut milk is a species that is widely used in different households in the kitchen. It can be used among others in the preparation of curries, ice cream, milkshakes, desserts, cocktails like Pina Colada, and many recipes where coconut milk is used.
Coconut
The coconut is also known under the name topper. This is a corruption of the Malaysian Kelapa. The Coconut is actually not a nut but is a stone fruit. The coconut, which is commercially available as dried coconut flour, grated or preserved, is often used in Asian cuisine. The coconut milk is obtained by mixing grated coconut with water and pressing it. The coconut milk is often confused with the moisture in the coconut itself. The coconut water is drinkable and is 100% bacteria-free. Sugar can also be extracted from the palm of the coconut, of course known under the name palm sugar.
Ingredients:
Coconut milk, water, thickener E412, emulsifier E435, preservative E223.
Also known as: kokos / klappermelk, Santen Coconutmilk, kokosmilch, Lait De coco
Country of origin: Thailand
Brand: Nutco
Code: 8710161007283
Content: 165 ml.