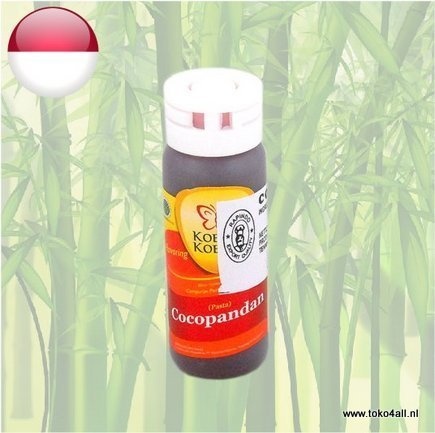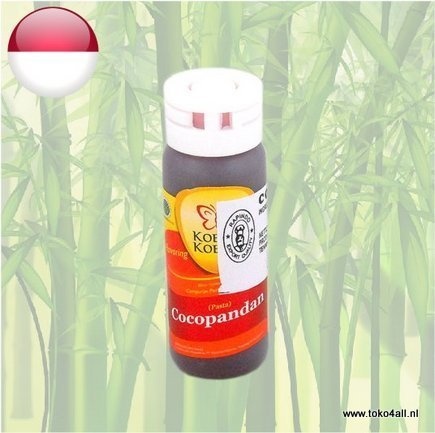 Cocopandan Paste 30 ml
€1,05
The cocopandan paste from Koepoe Koepe are very popular products in Indonesia and Thailand. It's a easy to use flavouring and we sell them with many flavours. You have to try them all.
In stock (9)
(Delivery timeframe:1-3 days)
Cocopandan paste
The Koepoe Koepoe ready-to-use Paste is used for miscellaneous dishes including desserts or as seasoning in a drink. This paste is also called cocopandan. This paste has a natural aroma of coconut and pandan, the paste dissolves easily during your preparation. You can also try these flavors : durian, soursop and mocca, banana, rose, vanilla, nangka.
Ingredients:
Glucose, coconut pandan flavor, coloring E123.
Also know as: Kokos Pandan Pasta
Country of origin: Indonesia
Brand: Koepoe Koepoe
Code: 8992984830518
Content: 30 ml