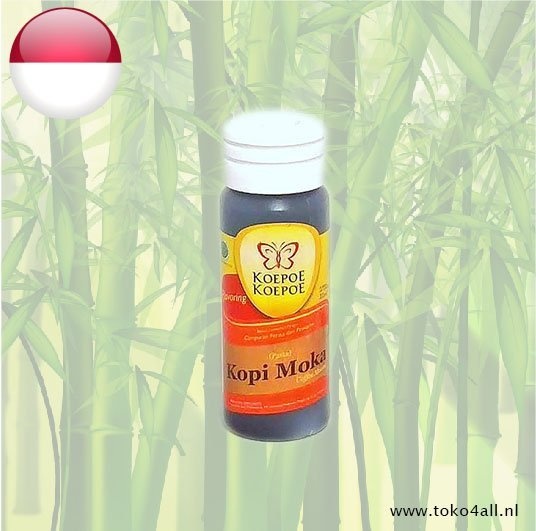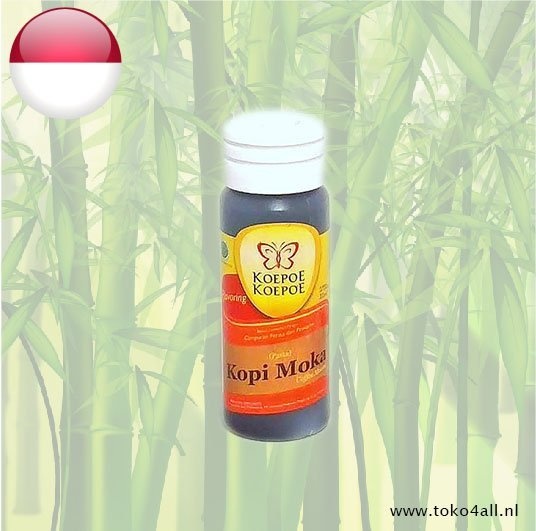 Coffee Mocha Paste 30 ml
€1,05
Coffee Mocha Paste is one of the many flavors from the assortment of Koepoe Koepoe. Easy to use and great in taste. Try them all.
In stock (13)
(Delivery timeframe:1-3 days)
Coffee Mocha Paste
Coffee Mocha Paste from Koepoe Koepoe is good to use in various dishes, where you can add the flavor too. You can add it to homemade ice cream, desserts or a delicious cake for example.
Mocha
Mocha is actually a kind of coffee. This coffee bean is named after a Yemeni town called mocha. The Mocha bean is a slightly stronger taste of coffee bean. The aroma of Mocha is often used in different coffee drinks or as with anyone known as dessert in the form of mocha ice cream or Mocha custard.
Ingredients:
Caramel, mocha flavor, coffee moka.
Also known as : Koffie Mocca pasta
Country of origin: Indonesia
Brand: Koepoe Koepoe
Code: 8992984830617
Content: 30 ml.