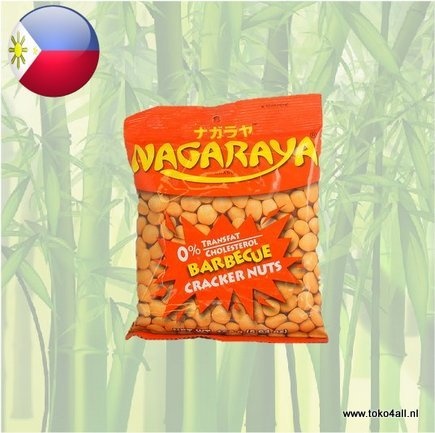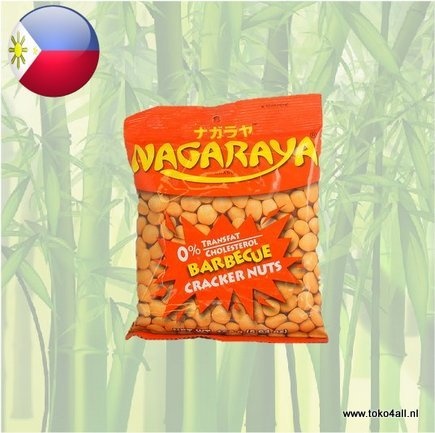 Cracker Nuts Barbecue 160 gr
€2,60
Crispy nuts barbecue, enjoy a delicious crispy nut from Nagaraya. Available in different flavors, try them all!
In stock (83)
(Delivery timeframe:1-3 days)
Cracker Nuts Barbecue
Nagaraya is a very famous brand in the Philippines. These peanuts have a firm, crispy exterior. These nuts have the spices and smoky flavor that you only experience with a barbecue. Let this snack give your party or intimate evening a special boost with the exotic flavors of Nagaraya. Also try the natural or the garlic, Hot & Spicy, Adobo. This snack contains 0% trans fat and Cholesterol. Surprise yourself and enjoy this taste sensation from the Philippines.
Ingredients:
Peanuts, wheat flour, sugar, modified corn starch E1401, flavor (cayenne powder, garlic powder, onion powder, meat flavors), salt, vegetable oil, flavor enhancer E621.
Also known as: Nagaraya Cracker Nuts Barbecue. BBQ
Country of origin: Philippines
Brand: Nagaraya
Code: 731126103169
Content: 160 gr (5.64 Oz)