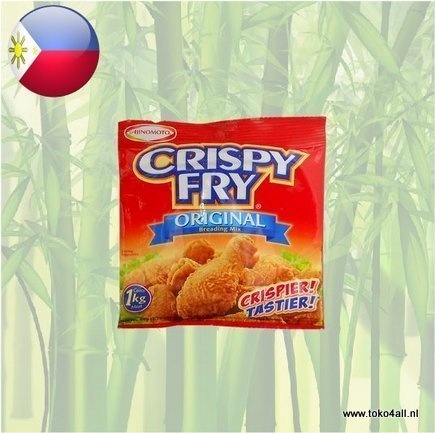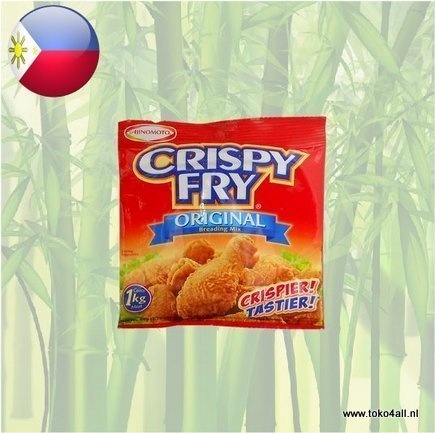 Crispy Fry Breading Mix Original 62 gr
€1,25
Crispy Fry Breading mix original is a delicious mix to make your own chicken kentucky. Within no time you can enjoy delicious crispy chicken
In stock (18)
(Delivery timeframe:1-3 days)
Crispy Fry Breading Mix Original
Always wanted to prepare the lovely kentucky chicken your self ? Then this is your chance with this easy-to-use mix. In 3 steps you will have the most delicious chicken on your table. This mix is completely ready for use. Just mix with the chicken pieces and then fry them. 1 mix package accounts for about one kilo of chicken. This mix is also available in the spicy and the garlic version.
What do i need?
1 pack of Crispy fry mix
1 kilo of chicken
Frying oil
How to prepare:
Wash the chicken and drain
Coat evenly with the mix
Deep fry until goldenbrown
Ingredients:
Starch, wheat flour, flavor enhancer E621, iodized salt, black pepper, garlic, onion, stabilizer, spices.
Also known as: krokante paneermix, panieren mix, mélange de chapelure
Country of origin: Philippines
Brand: Ajinomoto
Code: 4801958390108
Content: 62 gr (2.19 Oz)